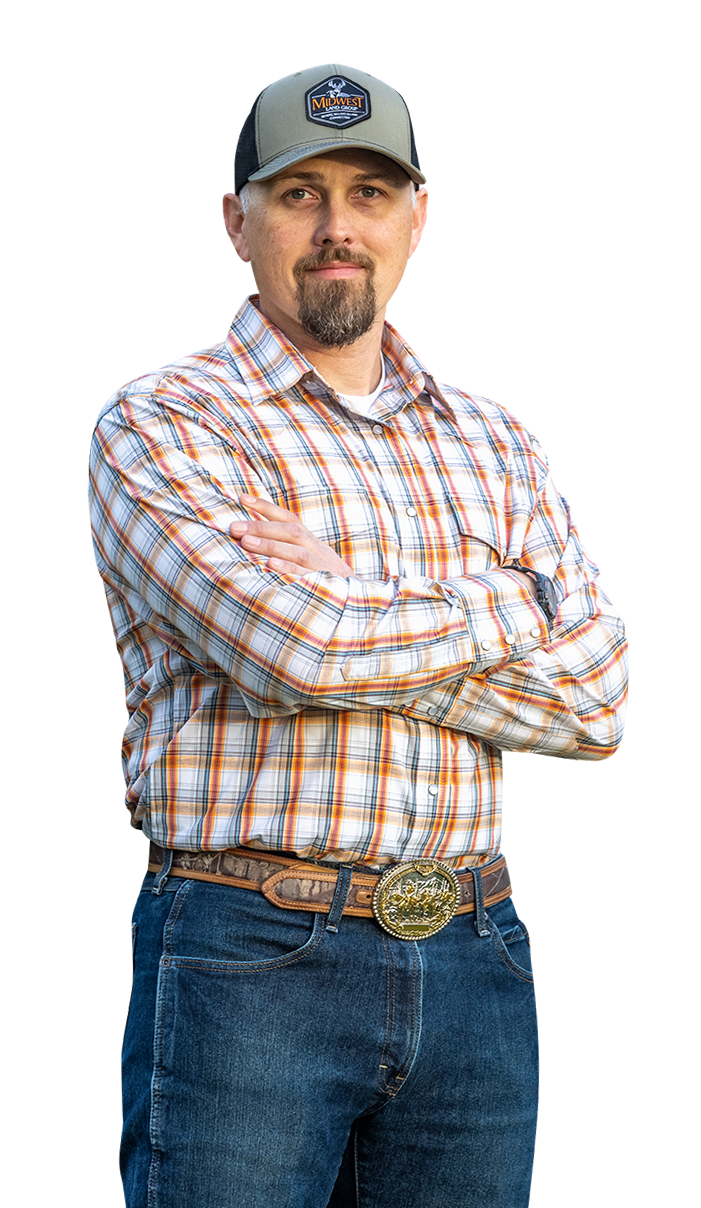 Karl Ward
Serving Southern Missouri and Northern Arkansas
Like most agents at Midwest Land Group, hunting is Karl Ward's passion. However, unlike most agents, Karl was born in a cabin in the woods in Akeley, Minnesota, on a homestead his parents built from the ground up, with no running water or electricity. He grew up in Dallas, Oregon where his love for all things outdoors became a natural part of his life. He served in the U.S. Navy as an in-flight operator for 20+ years and earned his Bachelor's Degree from Liberty University while on active duty. After retiring from the Navy, he did some Program Management as a Defense Contractor before ultimately seeking out a career that aligned with his excitement for the outdoors.
A true outdoorsman, Karl enjoys hunting, fishing, camping, hiking, farming, and woodworking. This lifestyle combined with many moves across the entire nation while in the Navy, led him to a firm grasp of the many challenges that can present themselves while buying and selling properties. His ability to combine a business mindset with a personal touch when working with clients is unmatched. As a land agent, Karl is able to combine his experience and knowledge with his love for the outdoors to help both buyers and sellers.
Clients who work with Karl know how determined he is. A master of thinking outside the box, Karl's the problem-solver who will exceed his client's expectations, adapt to their circumstances, and work hard to ensure a smooth transaction. An active participant in his church, the local Chamber of Commerce, and the VFW, Karl is married to his wife, Trinette, of 25 years and, together, they have 4 children and 2 grandchildren.
View all current listings for this agent
Properties Recently Sold by Karl
Beautiful 160 +/- Acres Bordering the Current River

Acreage:

160

County:

Carter

State:

MO

Hobby Homestead on 45 +/- Acres with Earth Berm House

Acreage:

45

County:

Howell

State:

MO

45 +/- Acre Recreational Tract Bordered by National Forest

Acreage:

45

County:

Wayne

State:

MO
View All Sold Properties