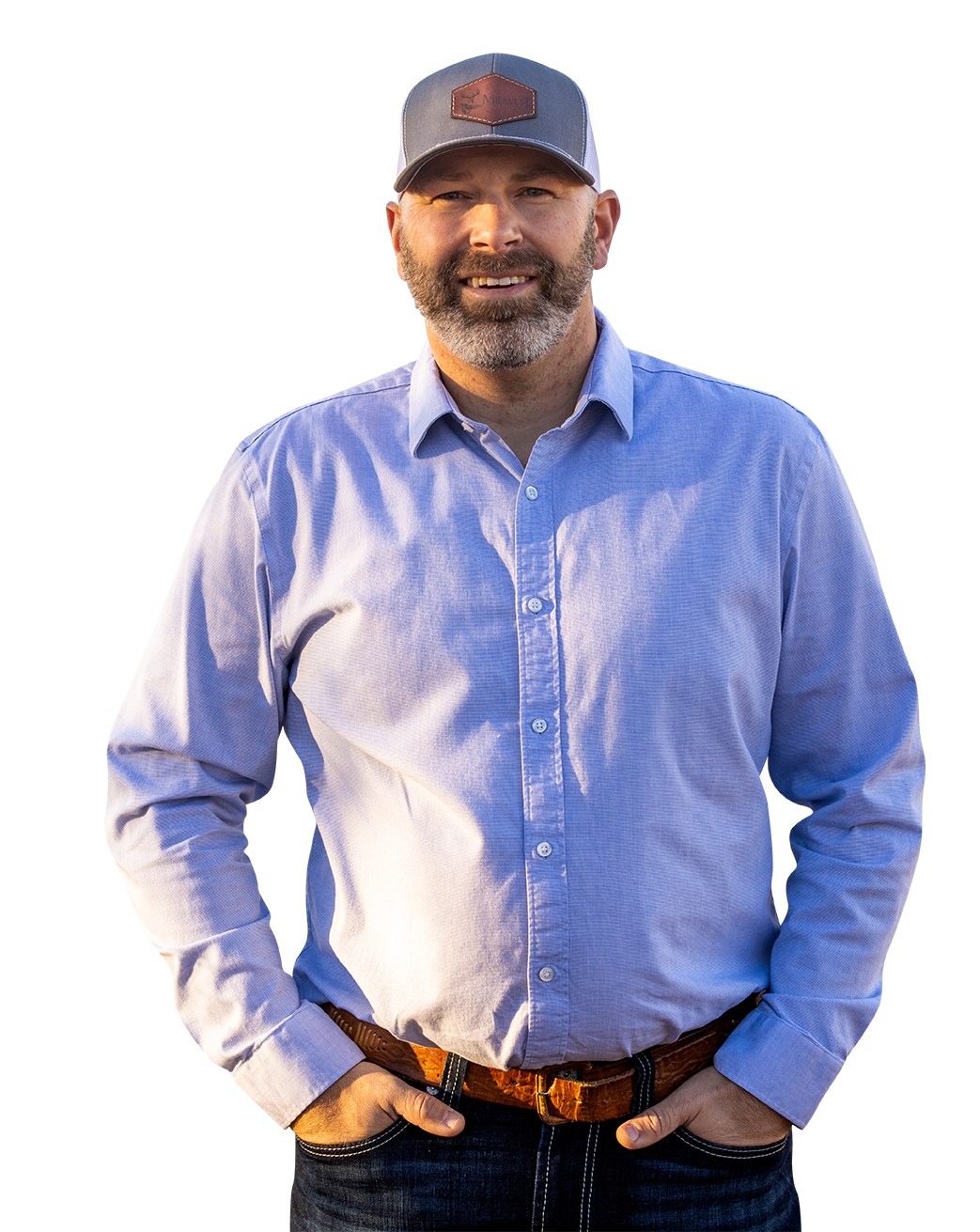 Tyler Heil
Serving Kansas
Tyler Heil is an avid outdoorsman with a love for all things hunting, fishing, and farming. Born in Carrollton, Missouri, Tyler graduated from Blue Valley High School in Stilwell, Kansas, and earned a degree in Agricultural Economics from Kansas State University.
For over a decade, Tyler worked as a grain trader for several companies and cooperatives in the Midwest, giving him great agricultural and trading experience. Combine that with his vast knowledge of ranching, row crop farming, and income-producing properties and you've got an ideal land agent for buyers and sellers alike.
At Midwest Land Group, Tyler uses his professional experience coupled with the relationships he's built to form a well-rounded approach to analyzing a property for its best practical use in order to market the maximum value for every piece of land he works on.
When he's not working or out hunting, you can usually find Tyler entering crappie fishing tournaments, coaching youth sports, helping out on the farm, or spending time with his family. Tyler lives in Garden Plain, Kansas, with his wife, Heidi, and kids, Kylie and Hunter. If you're in the market to buy or sell land in Kansas, be sure to give Tyler a call.
View all current listings for this agent
Properties Recently Sold by Tyler
Acreage:

154.5

County:

Kingman

State:

KS

Hunt, Fish, and Play Close to Wichita

Acreage:

55

County:

Sumner

State:

KS

Bottom Ground and Build Site Near the Flint Hills

Acreage:

35

County:

Wabaunsee

State:

KS
View All Sold Properties