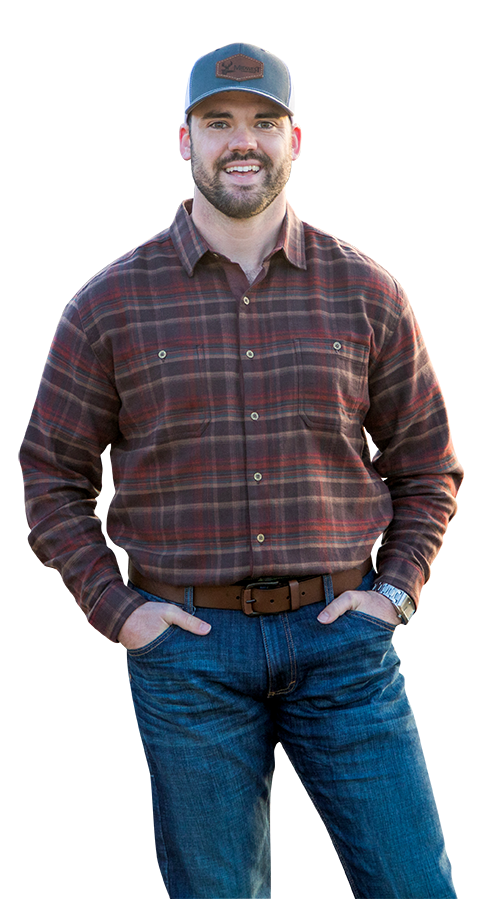 Shay Haddock
Serving Kansas and Missouri
A lifelong sportsman and recreational enthusiast, Shay Haddock brings his two passions to the job: sales and the outdoors. With a background in sales, Shay spent several years at General Electric Healthcare, where he was in the top 10% of the company. At Midwest Land Group, he's not only fulfilled his dream of connecting people and passions to land and landowners, he's now considered a top producer, consistently landing in the top 5%.

Born in Dallas, TX, Shay graduated from Arlington High School before heading north to the University of Arkansas to obtain a Bachelor's in Communications. It was here where he was the starting field goal kicker for the Razorbacks in 2008 and 2009. An experienced whitetail hunter and active participant of the Quality Deer Management Association (QDMA), Shay also serves as an Associate Pastor for the Overland Park Community Church. He lives in Stillwell, KS, with his wife, Molly, and their four kids, Gabriel, Joshua, Sadie, and Zeke. When he's not out bowhunting whitetails, you can usually find him flyfishing, bass fishing, golfing, camping, or playing sports with his kids.

A solid and seasoned agent with a proven track record, Shay is dedicated to sharing his passion of the outdoors to help others achieve their dreams. If you're in the market to buy or sell land, be sure to give Shay a call.
View all current listings for this agent
Properties Recently Sold by Shay
Premium Kansas Duck Farm and Lodge

Acreage:

49

County:

Linn

State:

KS

Premium Waterfowl and Hunting Property Next to Marais des Cygnes

Acreage:

50

County:

Linn

State:

KS

Perfect Hunting Tract South of Kansas City

Acreage:

120

County:

Miami

State:

KS
View All Sold Properties