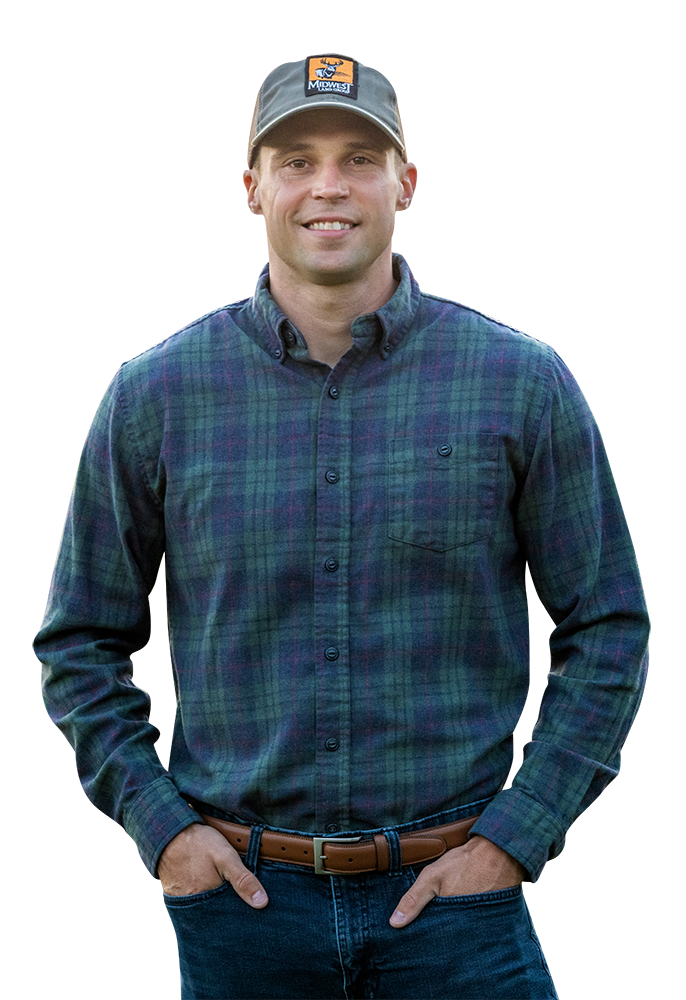 Patrick Cutter
Serving South and Southeast Iowa
Patrick Cutter doesn't just help clients buy and sell land, he gets in the weeds to truly serve others. A land owner himself, Patrick owns 140 acres in Monroe County, Iowa so land isn't just something he loves helping others buy and sell, he understands the connection to it that both sellers and buyers alike feel.

One of three children, Patrick was born and raised in the Appalachian Mountain Range of New Jersey. He graduated from Vernon High School and attended Sussex County Community College. After school, he owned and operated two successful businesses. These experiences provided essential training and an understanding of the importance of developing and nurturing relationships, something extraordinarily helpful in land real estate. At Midwest Land Group, Patrick's able to realize his passion of being in the outdoor space while making his clients a top priority, delivering the utmost professionalism and knowledge of the field.

A certified Deer Steward of the National Deer Association, Patrick enjoys hunting all over the Midwest, being outdoors, cooking, and spending time with his wife, Tracey, and lab, Flint. If you're in the market to sell or buy land in south or southeast Iowa and are seeking someone with great attention to detail and good communication skills, be sure to give Patrick a call.
View all current listings for this agent
Properties Recently Sold by Patrick
Outdoorsman Paradise with Custom Home

Acreage:

269

County:

Davis

State:

IA

House with Buildings and Pond

Acreage:

9

County:

Van Buren

State:

IA

Recreational 87 +/- Acres in Van Buren County

Acreage:

87

County:

Van Buren

State:

IA
View All Sold Properties