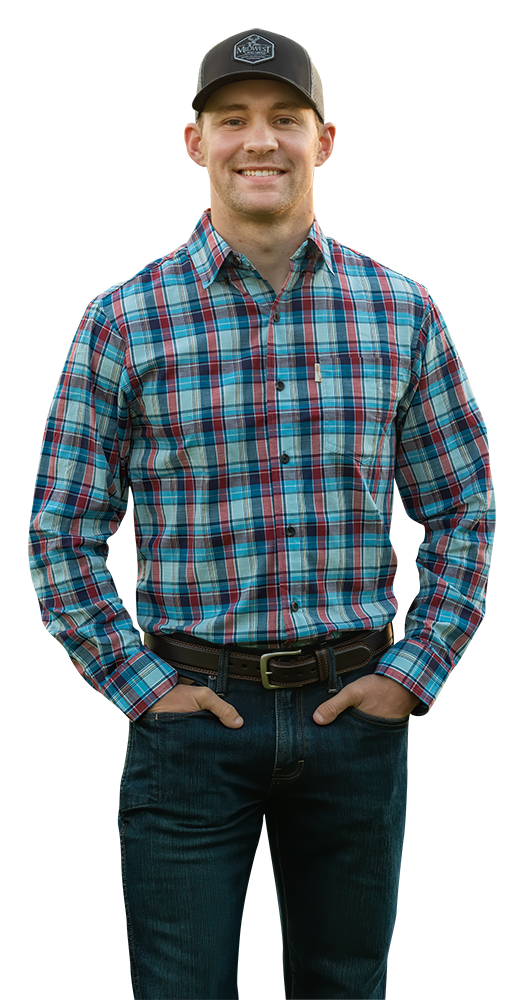 Korey O'Day
Serving Iowa and Missouri
Korey O'Day has extensive market knowledge of hunting, recreational, and agricultural properties in Southern Iowa and Northwest Missouri. The knowledge and experience he's developed over the past two decades hunting, managing, and improving land translates directly towards serving his clients at Midwest Land Group.
Korey developed a passion for hunting and the outdoors early in life. Born and raised in the Quad Cities, his childhood consisted of road trips to south central Iowa to hunt pheasant, deer, and turkeys. In the early 2000s, his family purchased a piece of land in Ringgold County, Iowa, giving Korey and his brothers the opportunity to work and hunt on the family farm.
After graduating from the University of Iowa, Korey served in a business development position at Hometown Mechanical in Davenport, where he honed his skills in sales, relationship building, and brand management. Korey also produced outdoor media content for Midwest Whitetail, focusing on photography, video production and social media management. His passion for the outdoors is still stronger than ever and most of his free time is spent doing some type of hunting or work on the farms.
Korey's tenacious work ethic, professionalism, and market knowledge has led to him being a top producer in his time at Midwest Land Group. If you're in the market to buy or sell land in Iowa or Missouri, give Korey a call today.
View all current listings for this agent
Properties Recently Sold by Korey
Southern Iowa Hunting Mecca

Acreage:

259

County:

Clarke

State:

IA

Turn-Key Hunting and Recreational Farm

Acreage:

64

County:

Guthrie

State:

IA

Decatur County Whitetail Mecca

Acreage:

187

County:

Decatur

State:

IA
View All Sold Properties