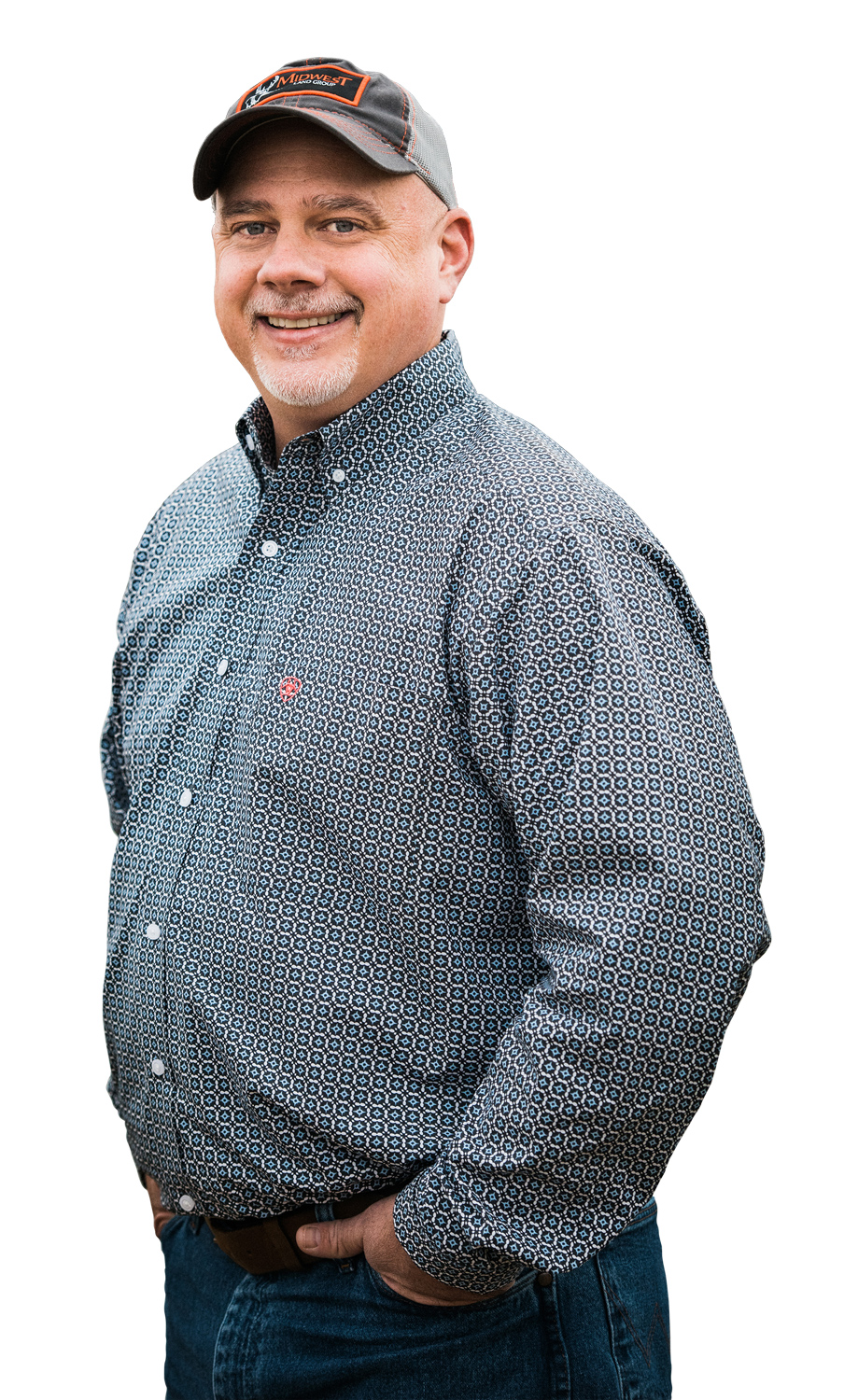 Andy Anderson
Serving Kansas and Missouri
Andy Anderson came to Midwest Land Group with a 20-year history of successful business ownership. Whether working with customers or other companies, Andy's business philosophy of being open and honest gains customers for life is always spot on. His customers appreciate the truth, even if it's not what they want to hear. They are astonished by his ability to remember them years down the road, and many gladly refer Andy to their friends and family. Andy applies this same business philosophy to his land sales every day. He joined Midwest Land Group because he liked being treated the way he treats others. A Midwest Land Group agent helped Andy sell his personal farm years ago. Being on the client side of the transaction, he appreciated his agent's honesty and realistic approach, which matched Andy's business philosophy to a T, and it's what his clients have come to expect from him as their Midwest Land Group agent. "Some agents with other companies are too worried about the purchase or sale right now. I want my clients to call me again 10 years from now. I work hard to deserve their trust and ensure they are comfortable recommending me to their closest family and relatives," explains Andy. Being upfront and realistic gives his clients peace of mind that they will receive the best value for their land.

Andy knows Missouri property. He's not only owned local farmland, but he's a state native. Andy is from Springfield and attended Missouri State University. "I was a sports guy, but have always loved the outdoors. It was my father-in-law who took me under his wing and taught me how to hunt and fish," Andy says. He found his niche behind a camera, capturing hunts on video. He's passionate about hunting, but finds even more excitement in filming other hunters on their big day. Andy is an active member in his local branch of the Quality Deer Management Association and through that association he was given the opportunity to film a youth hunt held for military children who'd never hunted before. These types of activities are near and dear to Andy as the video not only preserved child's excitement, but also can now be with him and shared with family and friends forever.

Andy is an active New City Church member and a discipleship leader where he helps others lead a more altruistic life. He and his wife, Christie, are empty nesters with a son studying pre-law at K-State. While Christie earns her master's in geography, Andy puts his love of the outdoors to work, helping his clients navigate land deals with confidence and giving them the honesty they deserve. Contact him today for sound advice when you're ready to buy or sell your next farm.
View all current listings for this agent
Properties Recently Sold by Andy
Incredible Build Site Close to Town

Acreage:

5

County:

Leavenworth

State:

KS

Barndominium on 10 Acres in Eudora

Acreage:

10

County:

Douglas

State:

KS

Deer, Turkey, and Ducks Close to Coffeyville

Acreage:

50

County:

Montgomery

State:

KS
View All Sold Properties