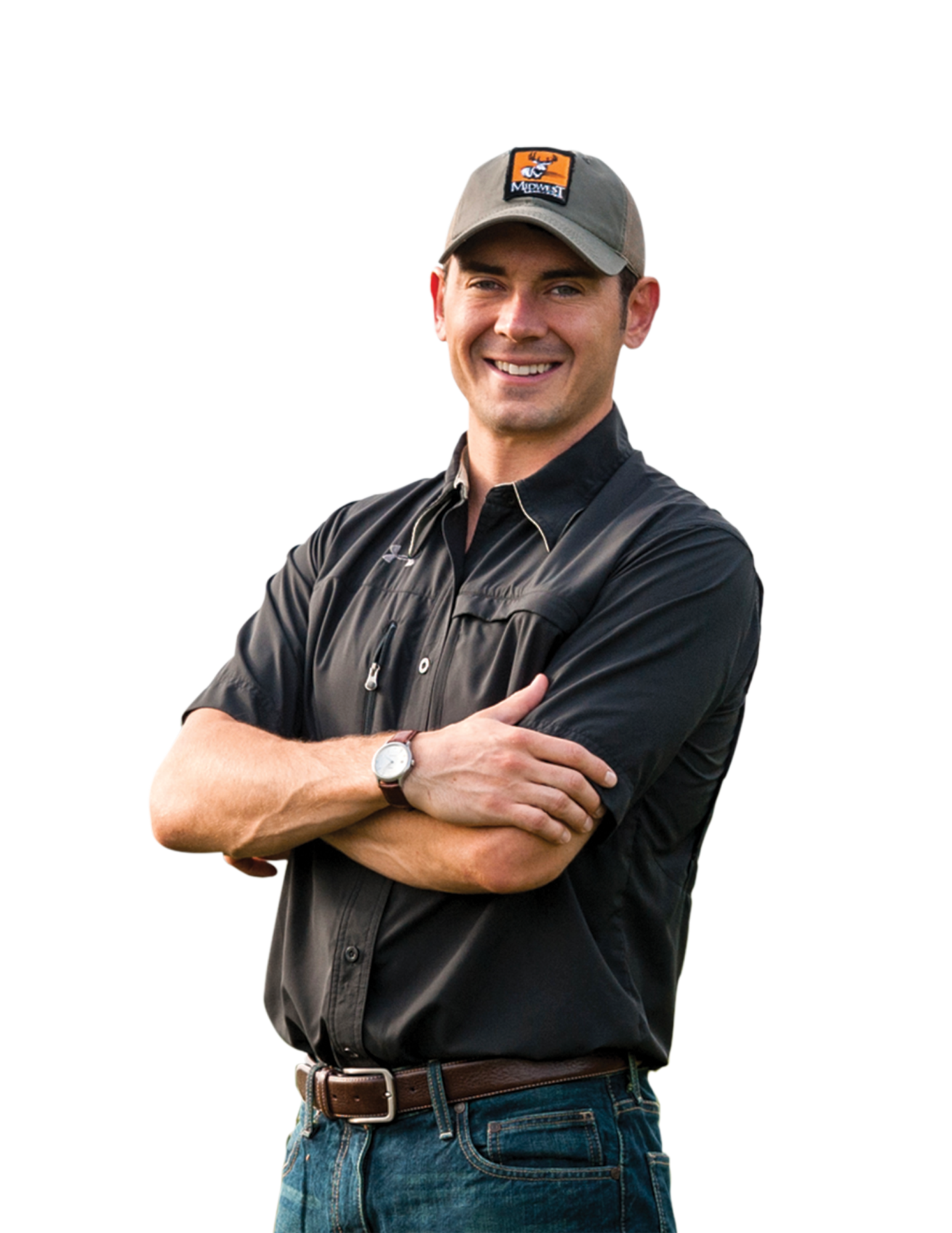 Will Wiest
Serving Missouri
Midwest Land Group Broker Will Wiest is responsible for expansion in North Missouri and Southern Iowa. Since joining Midwest Land Group in 2014, Will has been a top producer each year, serving his clients through the entire process of selling and investing in real estate. Will has an entrepreneurial spirit, thinks big and accepts any challenge with a smile. Will has a tenacious work ethic, with a focus on agriculture farms, commercial real estate and recreational properties. Will is surrounded by an incredible team, mentors and coaches who push him to grow professionally and personally. One of his greatest mentors is his father - a minister, a psychology professor, and cattleman at their family farm in Missouri.
Will received a Bachelors and Masters degree from the University of Central Missouri in Warrensburg. Will strives to continually learn through professional networking events and training. Will serves on the board at the Bank of Orrick, Missouri and is a member of the Realtor Land Institute, Kansas City Real Estate Association, Iowa Association of Realtors, CoStar, Farm and Ranch MLS, Heartland MLS, West Central, and South East Iowa MLS.
Will's drive stems from supporting his wife Megan, and three sons, Preston, Luke and Brooks. Will spends time with his boys practicing sports, enjoying the outdoors, camping, canoeing, turkey hunting, waterfowl hunting with their chocolate lab, deer hunting, fishing, hiking and exploring on their land outside of town.  Will coaches his son's basketball and soccer team and supports their local education foundation. Will loves to vacation, hike and big game hunt in the mountains out west. Let Will's versatile experience and proven track record go to work for you to accomplish your real estate goals.
View all current listings for this agent
Properties Recently Sold by Will
High Quality Farmland in Northwest Missouri

Acreage:

375

County:

Worth

State:

MO

Sisk Family Northwest Missouri Farm

Acreage:

453

County:

Worth

State:

MO

High Quality Farmland in Northwest Missouri

Acreage:

78

County:

Worth

State:

MO
View All Sold Properties