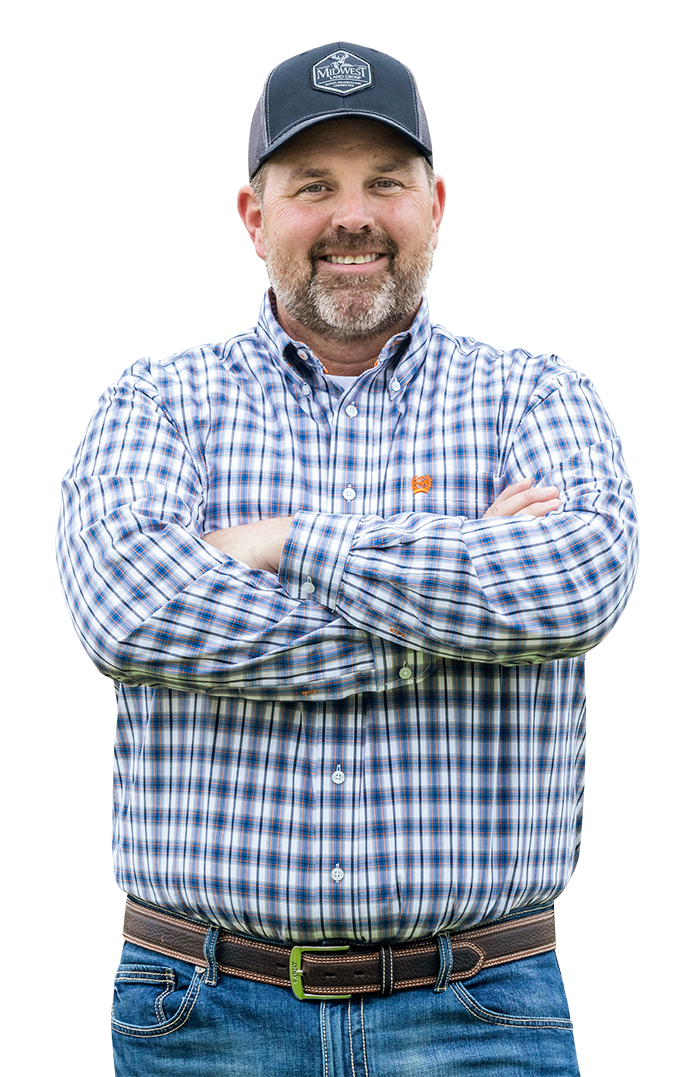 Tony Prideaux
Serving Northeast Oklahoma and Northwest Arkansas
Being a landowner can be very rewarding. Agent Tony Prideaux knows that firsthand, having experience with his own land in Rogers County, Oklahoma. He's planted food plots, cleared land, created good habitat for wildlife, made improvements, built upon it, and more. Tony can operate just about any piece of equipment, and enjoys doing so around his property, always improving it.

Born in Tulsa, Tony graduated from Claremore High School before entering the workforce. He ran his own business, Glass by Tony, for 10 years as Tulsa's largest independent and top-rated auto glass company before selling the business. At Midwest Land Group, he's able to take that experience serving the public and combine it with something he truly enjoys, all while helping land buyers and sellers pursue their dreams. This hard-working agent loves people and is known for his customer service. Tony values every opportunity he gets to serve his clients and doesn't rest until the deal is done, ensuring an excellent experience along the way.

When he's not working, Tony volunteers with the Oklahoma Department of Corrections, as well as Hope is Alive Ministries. He enjoys hunting whitetail deer and wild hogs, striper and hybrid bass fishing, and working on his land making improvements. He lives In Claremore with his wife, Talia, and has two adult daughters, Jorden and Ryaegen. If you're in the market to buy or sell land in Northeast Oklahoma, be sure to give Tony a call!
View all current listings for this agent
Properties Recently Sold by Tony
Stunning Hudson Lake Investment Opportunity

Acreage:

108

County:

Mayes

State:

OK

Mountaintop Fixer Upper On 30 +/- Acres

Acreage:

30

County:

Le Flore

State:

OK

Diverse Ready to Build 40 +/- Acre Tract

Acreage:

40

County:

Cherokee

State:

OK
View All Sold Properties