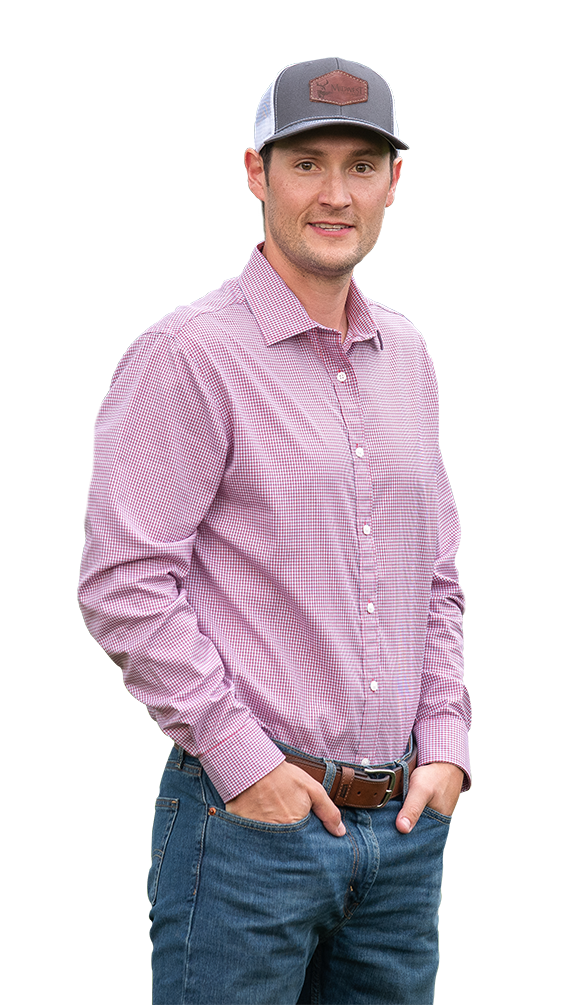 Tony Arendt
Serving Minnesota
A native of Minneapolis and currently rooted in Rogers, Tony Arendt's connection to Minnesota is profound. Those cherished childhood moments hunting and fishing with his father sowed a love for the land that only deepened over time. Educated at Indiana University, with a focus on Communications & Culture, Tony seamlessly combines his understanding of land with the art of effective communication and marketing.
His passion for bowhunting, encompassing everything from strategizing food plots to chasing trophy whitetails, showcases Tony's dedication and meticulous approach to land. Leveraging expertise in food plot design, crop rotation, and land optimization, he ensures every parcel reaches its potential.
But what truly sets Tony apart is his genuine dedication to his clients. Drawing from his prior health and wellness background, he champions exceptional service, underscored by attentive listening. He understands the profound legacy of land investment, a wisdom passed down from his grandfather, and mirrors this in his dealings, making him an agent of trust.
As a proud member of The Minnesota Forestry Association and with strong community ties, including his wife Christy and their three children, Tony embodies sustainability and midwestern values.
With Tony Arendt, you're partnering with more than an agent; you're collaborating with a legacy-bearer who lives the land, prioritizes your vision, and commits to realizing your dreams.
For expertise interwoven with heart, contact Tony at (612) 682-9237 or tarendt@midwestlandgroup.com. Experience the intersection of legacy, passion, and unparalleled service.
View all current listings for this agent