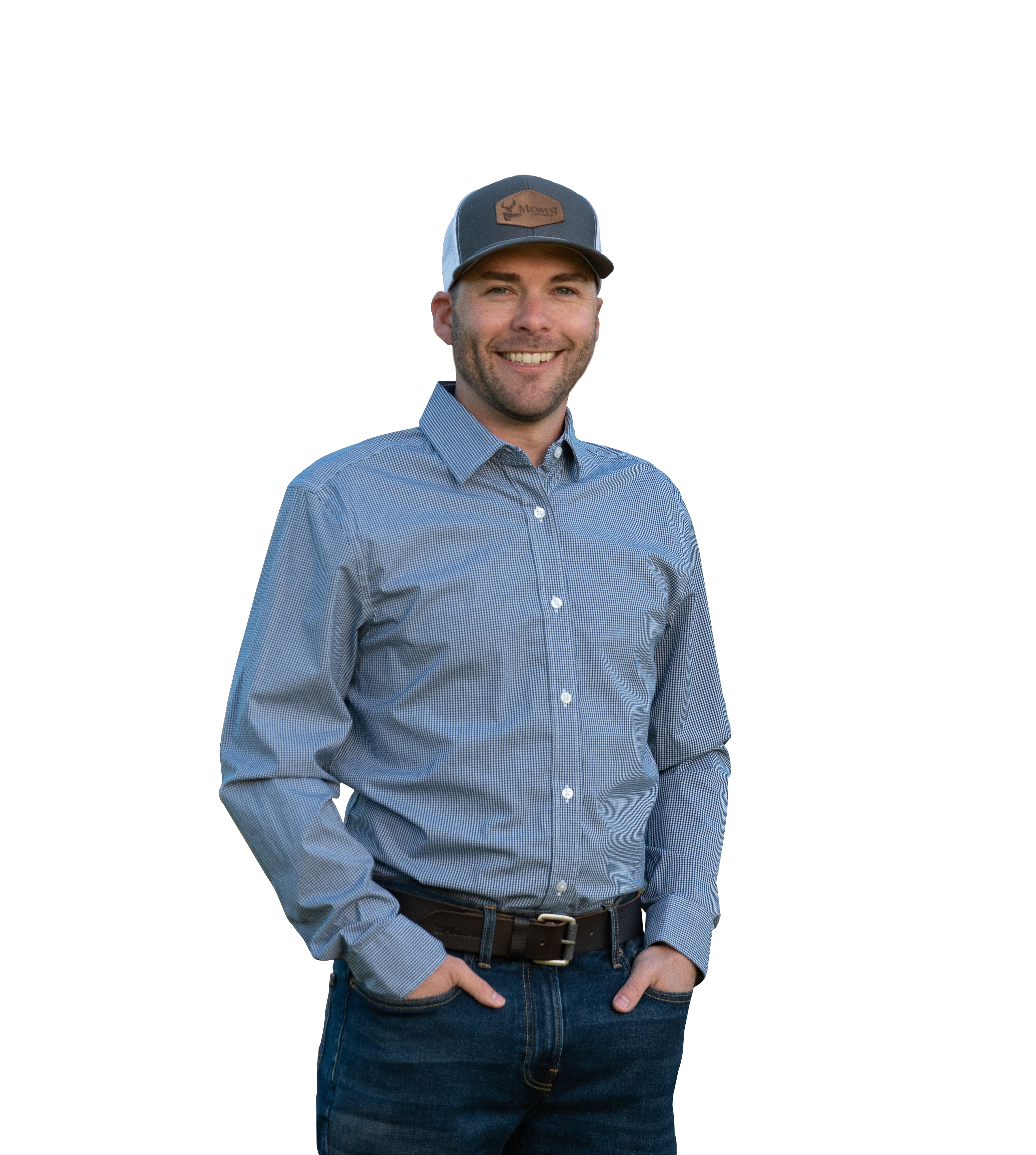 Skyler Wirsig
Serving Missouri and Kansas
Skyler Wirsig is a seasoned steward of the land with a firm focus on developing and managing agricultural properties. Over 15 years, he has gained invaluable experience filming and hunting for the Outdoor Channel's Heartland Bowhunter, which has earned several accolades under his watch.
Hailing from Kansas City, Missouri, Skyler graduated from William Jewell College with degrees in Business Administration and Critical Thought & Inquiry. His previous role as an operations manager, handling sales and customer relationships across 20 countries, enhances his effectiveness as a real estate agent.
A dedicated sportsman, Skyler proudly holds the Archery Missouri State Record for an 8-point whitetail. Despite his professional accomplishments, he remains approachable, enjoying fishing, sports, and travel with his family. Skyler also volunteers for the Wounded Warriors in Action Foundation. Residing on his farm in Grain Valley, Missouri, with his wife and sons, Skyler brings a wealth of expertise and a down-to-earth attitude to land sales in the Midwest.
View all current listings for this agent
Properties Recently Sold by Skyler
Beautiful Linn County Farm with Hunting

Acreage:

80

County:

Linn

State:

MO

Benton 0.3 - 11890 Fairview Drive

Shop House Near Truman Lake

Acreage:

0.3

County:

Benton

State:

MO

Eastern Jackson County Build Site with Views

Acreage:

5.29

County:

Jackson

State:

MO
View All Sold Properties