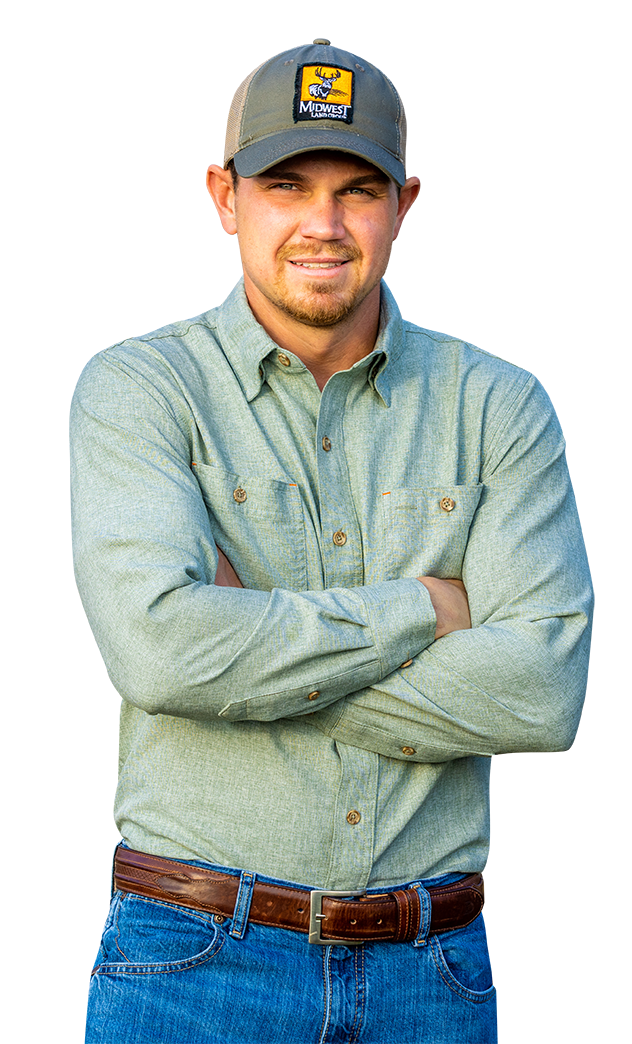 Sean Thomas
Serving Central Kansas
Sean Thomas has a love and appreciation for the land. Born and raised in Overland Park, KS, Sean graduated from St. Thomas Aquinas High School and earned a B.S. in Park Management and Conservation, with a Minor in Business Administration from Kansas State University. This education refined Sean's natural ability to observe and identify the unique qualities each piece of property holds and communicate that potential to clients so that they can achieve their goals, from vision to completion.

Prior to coming to Midwest Land Group, he spent 10 years in parks and recreation administration, specializing in property management, maintenance, and construction. This hands-on experience provided a unique opportunity to study wildlife behavior, especially waterfowl in different environments. Sean shares that knowledge with clients so they can begin successful wildlife management on their property.

A volunteer with Big Brothers Big Sisters, he enjoys mentoring his little brother and introducing him to the outdoors, whether it be fishing or playing sports. Sean is an avid duck and deer hunter and actively serves in ministries at his local church. Sean and his wife Betsy, live on a farm near Inman, KS with their two dogs, Branch and Briar, surrounded by pastures in the Sandhills.
View all current listings for this agent
Properties Recently Sold by Sean
97% Tillable Farm

Acreage:

157.5

County:

Rice

State:

KS

Country Homestead Near Burrton

Acreage:

38

County:

Harvey

State:

KS

Charismatic Country Home

Acreage:

39

County:

Reno

State:

KS
View All Sold Properties