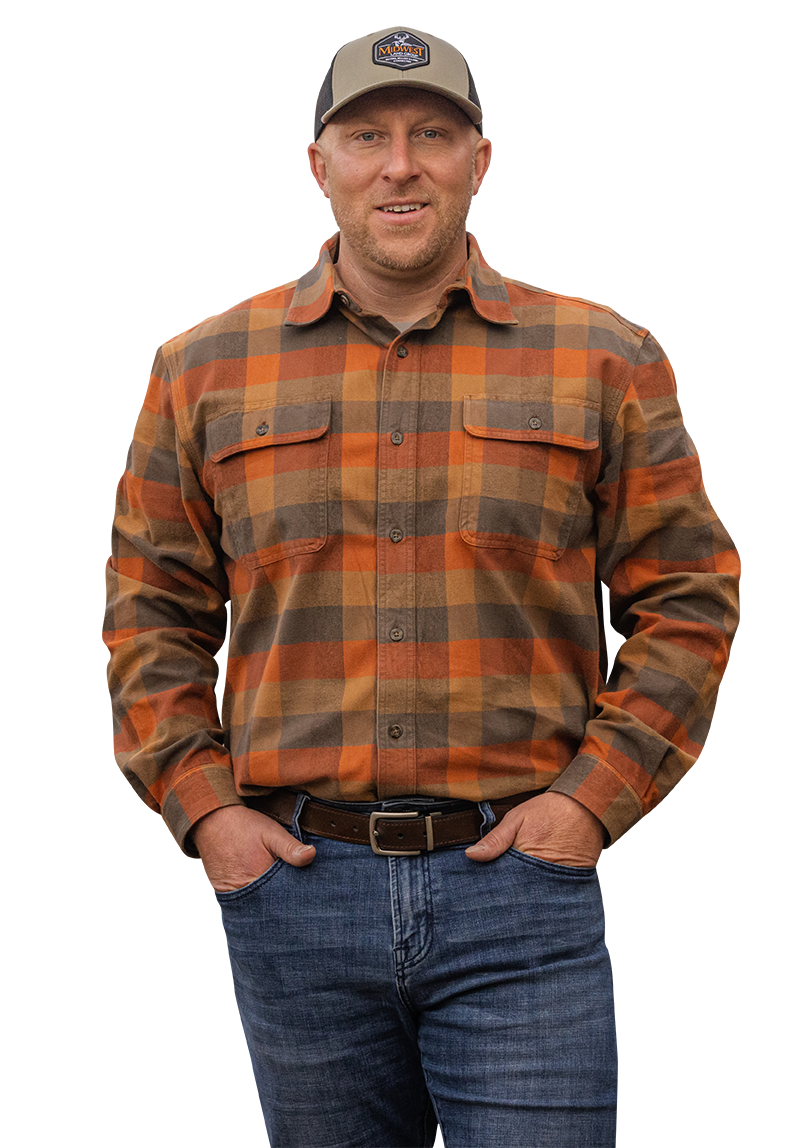 Steve Mott
Serving Missouri, Kansas, Iowa, Nebraska and South Dakota
Midwest Land Group broker Steve Mott has grown up hunting and managing his family farms in Western Missouri. Steve values land ownership and the rewards of managing and owning his own property. An accomplished hunter himself, Steve has harvested many great whitetail bucks and eastern turkeys off of his family farms over the years.  A graduate of the University of Central Missouri, Steve and his wife Sarah their daughter Kennedy and twin boys Baylor and Halston reside in Lee's Summit. They enjoy the outdoors, golfing, barbecuing and spending time with their friends, family, and their 2 dogs, Dakota and Maci.

Steve still owns and actively manages four farms in Western Missouri. Steve is involved in the Quality Deer Management Association and has earned the Level Two Deer Steward. He is very knowledgeable on agriculture and timber production, government land programs, wildlife habitat and management, planting and establishing foodplots, controlled burns, trail camera surveys and many other aspects of land management.

Steve truly enjoys working and helping others achieve their land ownership goals. He understands that investing and purchasing your own property is one of the most important decisions an outdoorsman/landowner will make. Steve is dedicated to ensuring all clients are given first class attention and applies his personal mission statement "treat others as you would want to be treated" to all transactions. Let Steve Mott put his knowledge and dedication to work for you. Feel free to call Steve anytime, 816.718.7201.
View all current listings for this agent
Properties Recently Sold by Steve
Highly Productive Farm in Johnson County, Missouri

Acreage:

149

County:

Johnson

State:

MO

Acreage:

1744

County:

Wheeler

State:

NE

Jackson 10 - 13404 Rickey Rd

Acreage:

10

County:

Jackson

State:

MO
View All Sold Properties