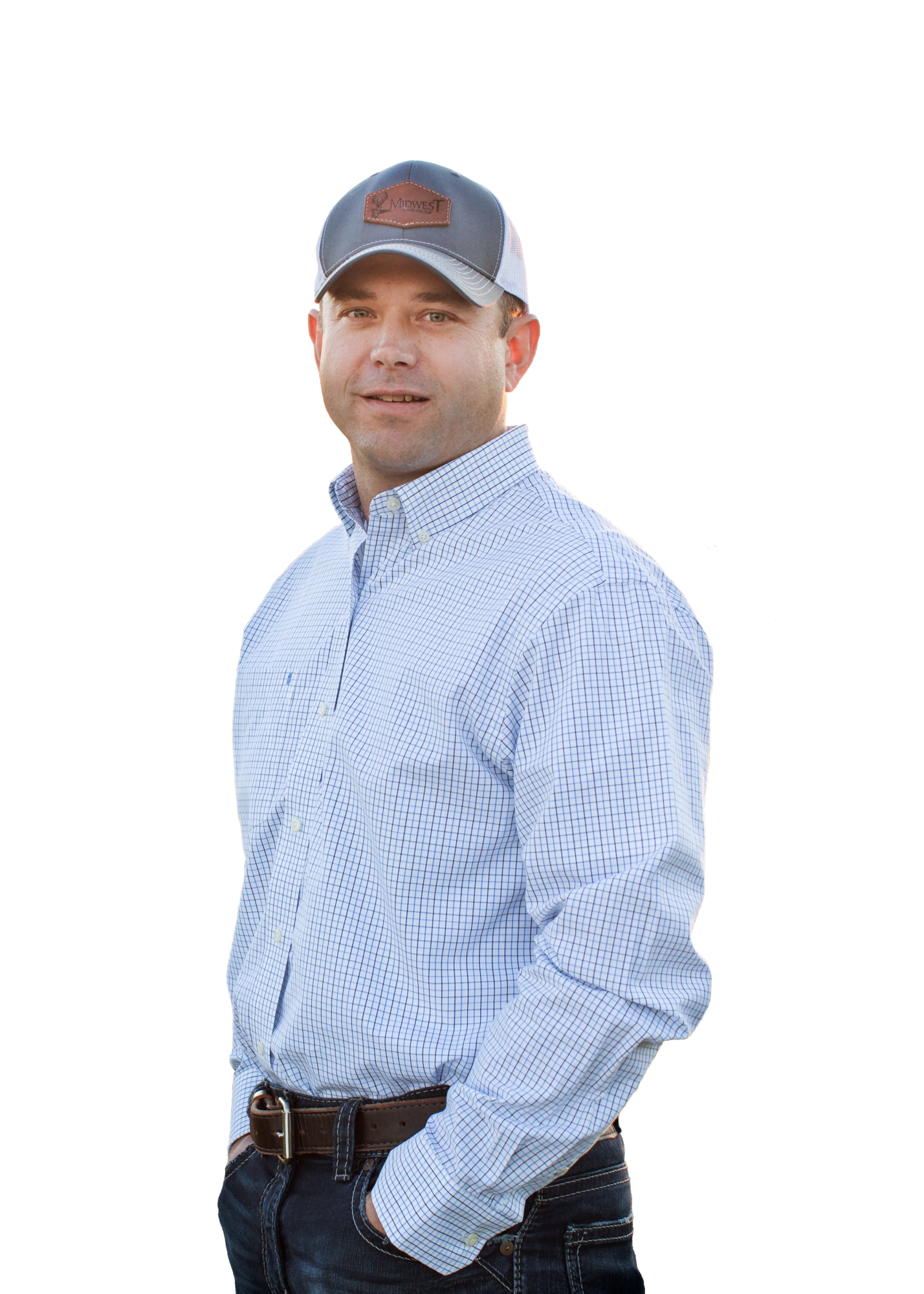 Sean Stewart
Serving Iowa & Minnesota
Sean Stewart's family has owned Iowa farmland dating back more than one hundred years. Sean grew up  in central Iowa, but spent many weekends on his family's property near Gray, a small town in western Iowa, where his friends introduced him to hunting in his early teens. He understands well the role land plays in a family's legacy and in a hunter's love of sport. To this day, you'll find him and his friends getting together to hunt upland game, turkey and whitetail deer. Sean has taken a number of Pope and Young whitetails, and he recently had the honor of helping his son get his first turkey. Not only is Sean a member of Iowa Bowhunters Association, Mid Iowa Archers and a QDMA Deer Steward Level 1, but also, he is an avid archer who enjoys crafting his own arrows and meticulously tuning his bows to perfection.
"It's the bond that land builds between yourself, family, and friends that led me to becoming a land agent with Midwest Land Group. I know how much our farms meant to my family and friends, and I can't imagine a better career than to be working with people who respect and honor land like we do," explains Sean. His passion for land and his business background make Sean easy to relate to and rely on when you're buying or selling property in Iowa.
After school, Sean joined a Fortune 500 company as a retail manager. During his nearly 14-year career there, he managed $80 million in annual sales, supervised more than 400 employees and helped implement numerous strategies to improve efficiency. The company transferred Sean to five different stores across Iowa. He took full advantage of exploring the farm and hunting land in each new location, which you'll appreciate if you're looking for specific land features in southern Iowa. You'll see his work ethic, dedication to customer service, and eye for detail carry over to how he helps his clients buy or sell land. Count on Sean to get the job done right. Give him a call.
View all current listings for this agent
Properties Recently Sold by Sean
Country Home Just Outside of Osceola

Acreage:

3.70

County:

Clarke

State:

IA

40 +/- Acres of Highly Sought After Hunting Ground in Decatur County

Acreage:

40

County:

Decatur

State:

IA

Excellent Combination Farm in Union County, Iowa

Acreage:

120

County:

Union

State:

IA
View All Sold Properties