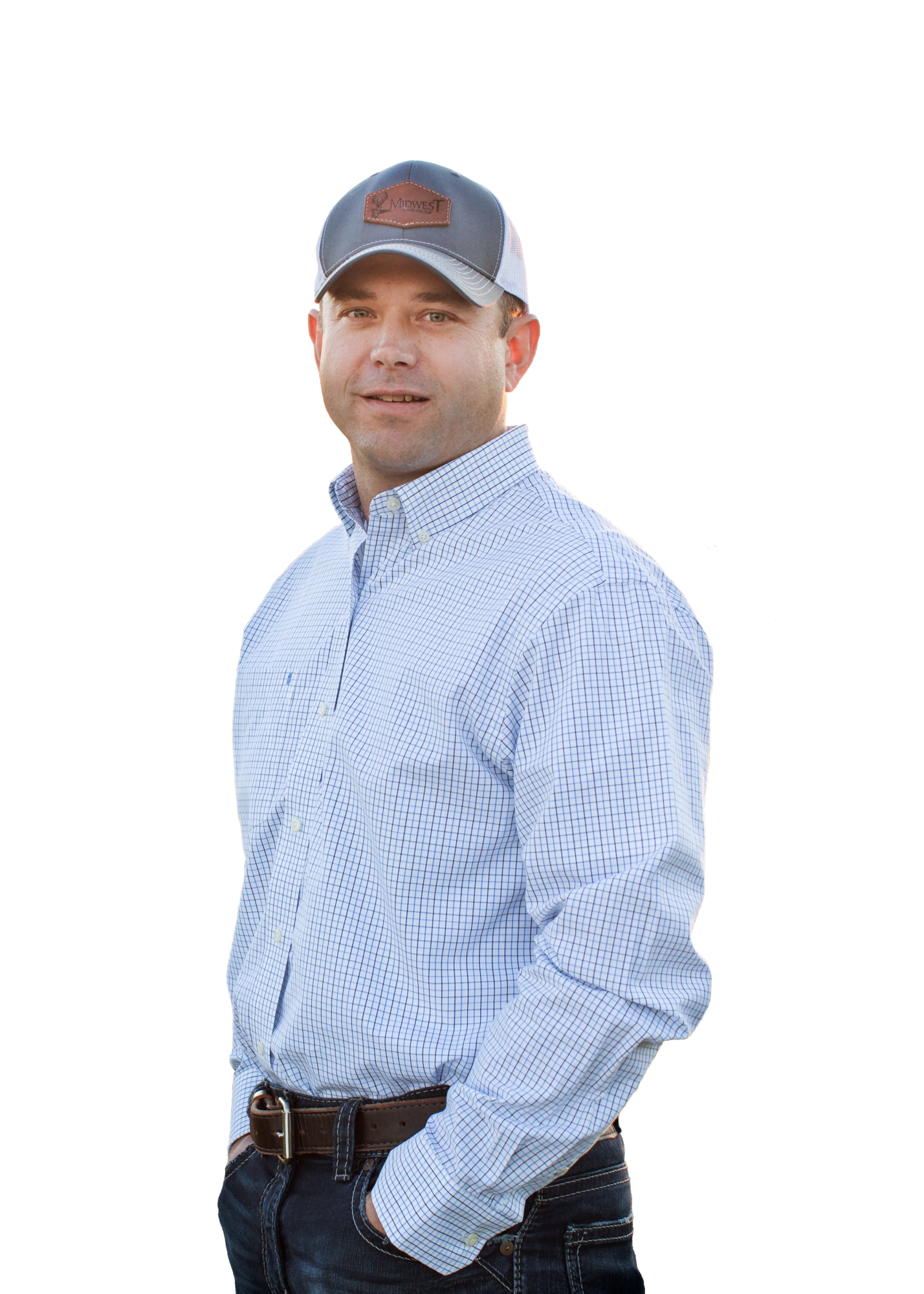 Sean Stewart
Serving Iowa & Minnesota
Sean is a licensed real estate broker with Midwest Land Group, specializing in helping individuals and families achieve their dream of land ownership. With a passion for assisting others in realizing their goals, Sean takes great pride in his ability to guide clients through the intricate process of real estate transactions.
Beyond his professional endeavors, Sean finds solace and fulfillment in the great outdoors. As an avid bowhunter and passionate fisherman, he relishes every opportunity to immerse himself in nature's beauty. This love for outdoor activities not only fuels his personal interests but also enhances his understanding of properties and their potential for recreational enjoyment.
Sean's dedication extends beyond his work and hobbies to his role as a devoted father. With three beautiful children, he finds immense joy in supporting and cheering them on in their sports and extracurricular activities. Through this experience, Sean has developed a deep understanding of the importance of balance, teamwork, and perseverance.
Prior to his successful career in real estate, Sean honed his leadership and relationship-building skills while managing a Fortune 500 company. This invaluable experience has equipped him with a unique perspective and a keen ability to connect with people from all walks of life. Sean's unwavering commitment to his clients, combined with his strong work ethic, ensures that he consistently goes above and beyond to meet their needs.
With a genuine passion for helping others and a tireless dedication to his craft, Sean embodies the qualities of a trustworthy and hardworking real estate broker. Whether you are a first-time buyer or an experienced investor, Sean is ready to guide you through every step of the real estate journey, providing you with exceptional service and expertise that you can rely on.
View all current listings for this agent
Properties Recently Sold by Sean
Timbered 9 +/- Acre Tract with 2 Acre Stocked Pond

Acreage:

9

County:

Marion

State:

IA

Compact Hunting and Recreational Property in Union County

Acreage:

18

County:

Union

State:

IA

Beautiful 26 +/- Acre Buildable Parcel in Warren County

Acreage:

26

County:

Warren

State:

IA
View All Sold Properties