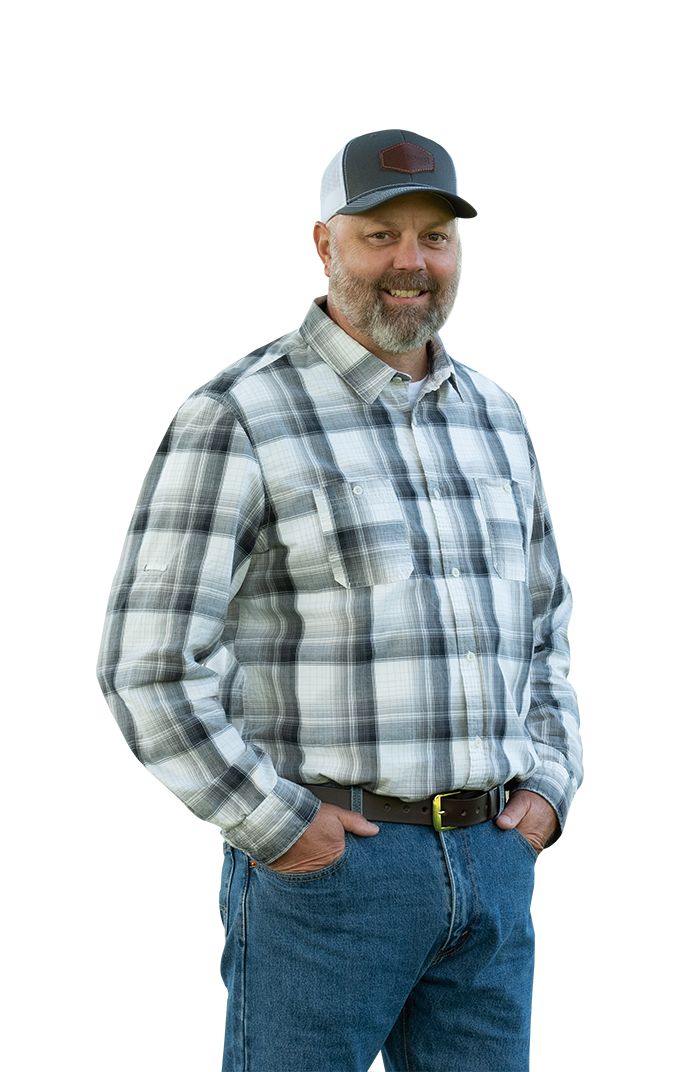 Scott Schroeder
Serving Southern Illinois
If you're looking to buy or sell land in Southern Illinois, look no further than agent Scott Schroeder. Known for his hard work ethic and honesty, Scott excels working with people and their various personalities. He knows what it takes to talk with and understand both buyers and sellers to get the job done.
Scott grew up in Watseka, IL, and attended Watseka Community High School before jumping into a career in construction and construction management, working in the trades for over 30 years. He served as a fireman for more than 25 years and was a Fire Chief of a volunteer fire department in central Illinois before moving to the southern part of the state.
Today, Scott and his wife, Jenny, live in Alto Pass, IL, where they own a winery that hosts a vineyard and small orchard. He's become an award-winning winemaker, and the restaurant boasts an array of fresh and locally sourced dishes. In 2021, he won the Governor's Cup for a peach wine in Illinois, having used estate-grown peaches. Understanding the importance of land for farming has become essential even for this smaller operation, something Scott's able to translate over to help his Midwest Land Group clients. He's been buying and selling land for himself for years and loves sharing that joy with others. When he's not working, you can usually find him doing something outdoors, most likely, deer or turkey hunting.
View all current listings for this agent
Properties Recently Sold by Scott
Acreage:

73

County:

Pope

State:

IL

25.29 Acres of Secluded Deer and Turkey Hunting in Beautiful Southern Illinois

Acreage:

25.29

County:

Johnson

State:

IL