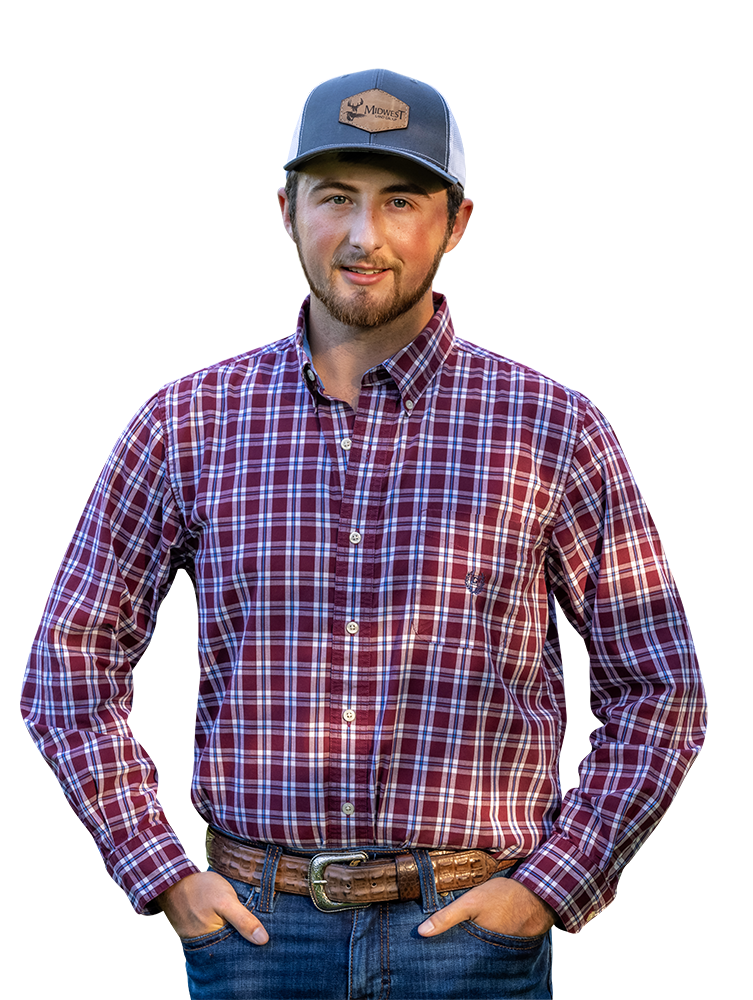 Koltin Massie
Serving Northwest Arkansas
If growing up in the outdoors and working with land owners throughout his life has taught Koltin Massie anything about business, it's that you must be honest, dedicated and determined to get the job done and done right. That's exactly what he does at Midwest Land Group.

Born in Fort Riley, Kansas, Koltin's family moved to Eureka Springs, where he was able to grow up around farmers and family who made a living off the land. He graduated from Eureka Springs High School before attending North Arkansas College, where he obtained his Associate's Degree in Agricultural Sciences, and the University of Arkansas, where he earned a Bachelor's in Agricultural Leadership—Education, Communication and Technologies, and a minor in History.

Koltin pursued a career in auctioneering and, in 2019, while working as an auctioneer, he and his team were recognized as the best auction house in Northwest Arkansas. Even with those accolades, Koltin's passion was in land, and he knew there was a better way to transact it than through an auction house.  Looking for the best platform to bring value to landowners, it didn't take long for Koltin to decide on joining Midwest Land Group.

As someone who loves to hunt, fish, and preserve history, Koltin became a member of the Carroll County Historical Society and authored a book about early Eureka Springs developer and local legend John Betten, The Life and Memoirs of John C. Betten (2021). His knowledge of the area, involvement in the community, and contacts within the market make him a great asset to every client. If you're looking to buy or sell land in Northwest Arkansas, be sure to give Koltin a call.
View all current listings for this agent
Properties Recently Sold by Koltin
120 +/- Acre Remote Paradise in the Ozarks

Acreage:

120

County:

Madison

State:

AR

Beautiful Home in the Ozarks with Mountain Views on 40 +/- Acres

Acreage:

40

County:

Marion

State:

AR

240 +/- Acre Ozarks Recreational Tract with Trails, Creeks, and a Waterfall

Acreage:

240

County:

Newton

State:

AR
View All Sold Properties