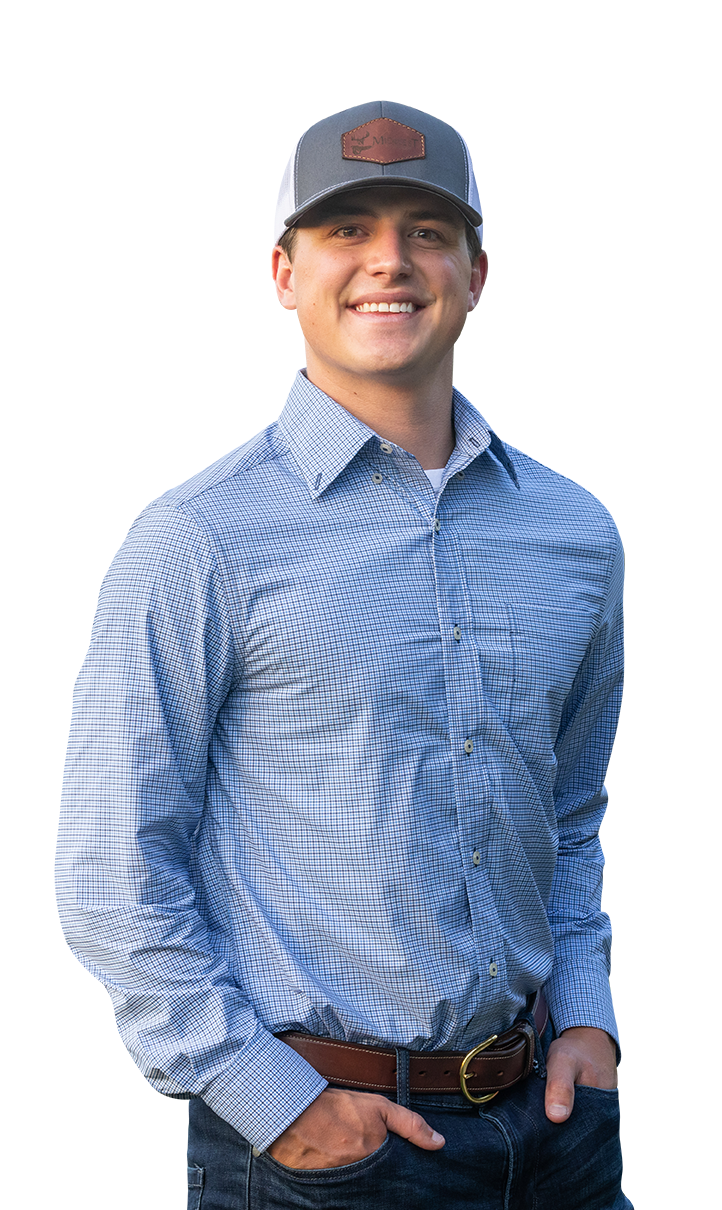 Clay Craft
Serving Eastern Kansas and Western Missouri
Agent Clay Craft was born and raised in Madison, Mississippi, and grew up with a great passion for the outdoors. As a well-seasoned hunter, Clay managed to harvest his first deer at the age of 4. Shortly after, he started having success with bow hunting. Growing up in a family that was full of hunting and the outdoors, Clay always knew he wanted to make a career out of his passion.

Now, living in Overland Park, Kansas, Clay hunts on his family farms in Kansas and Missouri every year. He's been a part of several hunting TV shows and is currently filming with Heartland Bowhunter, an award-winning show on The Outdoor Channel, which he's done for over a decade. Clay stays true to his roots and loves bow hunting the giant whitetails that the Midwest has to offer. When he's not working, Clay enjoys spending time with his family, playing sports, and setting up his family farms for the next deer and turkey seasons.

Clay takes pride in how to improve and create better hunting farms. From increasing cover to strategic food plot placements, he has the knowledge to find and take farms to the next level. With the experience of hunting thousands of acres, Clay's love for land can't be missed. If you're in the market to buy or sell land in Eastern Kansas, let Clay put his knowledge and expertise to work for you.
View all current listings for this agent
Properties Recently Sold by Clay
Recreational Paradise in Bourbon County

Acreage:

160

County:

Bourbon

State:

KS

Johnson 0.2 - 10741 W 163rd Ct

Deer Valley Home for Sale

Acreage:

0.2

County:

Johnson

State:

KS

Multi-Use Paradise Near Topeka

Acreage:

103

County:

Shawnee

State:

KS
View All Sold Properties