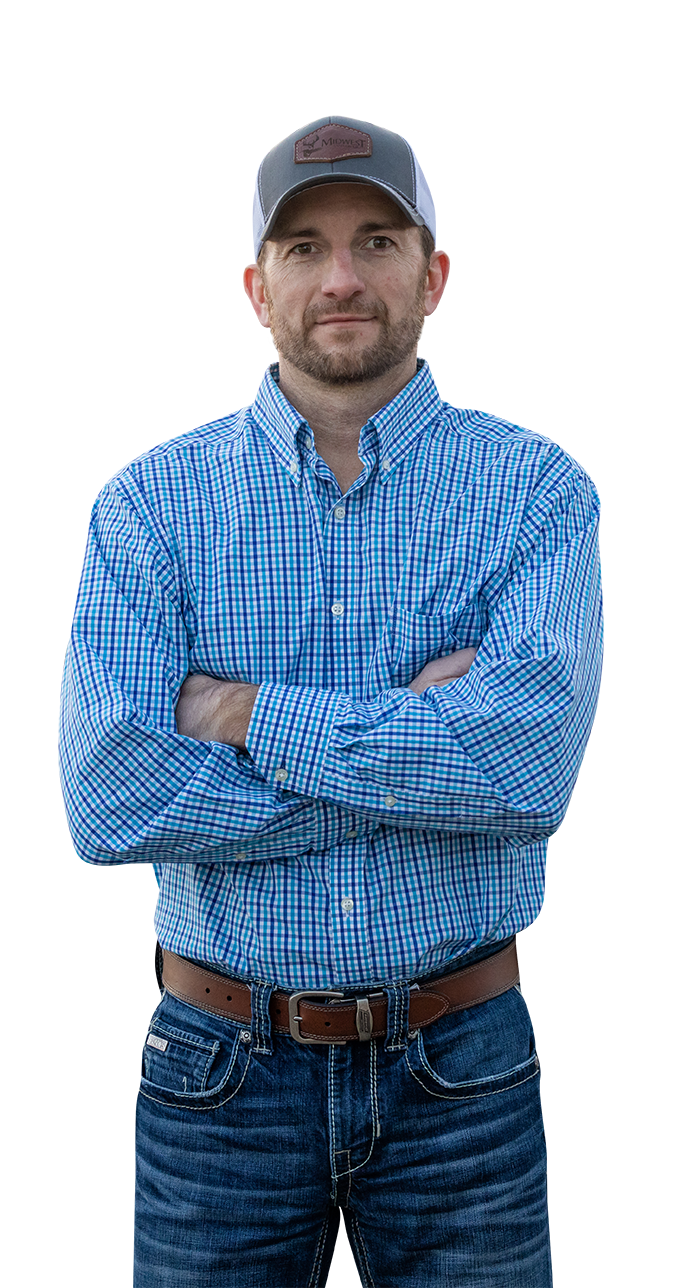 Brad Prater
Serving Missouri
If there's one agent who has a passion for land and a keen eye for habitat potential, management, and improvement, it's Brad Prater. He's managed hunting properties in different geographical areas, from the Caprock Canyon region of West Texas to prime whitetail properties in the Midwest. He's guided spring turkey hunts for years and has a solid background in beef cattle production having run a cow calf operation. 
Born and raised in Missouri, Brad attended Buffalo High School near Springfield. For over a decade, he owned and operated a residential construction company. He also bought and sold several investment properties as a means to build his portfolio. At Midwest Land Group, his determination, drive, and hard work are seen in every transaction. Clients enjoy working with him due to his passion, integrity, and knowledge.
Brad's always been involved in ministry of some capacity. With his sisters, he sang gospel music professionally and traveled nationally. He helped start a teenage outreach ministry, LifeTree Legacies in Amarillo, Texas, and is currently a senior pastor at Rural Dale Baptist Church, east of Trenton. This ongoing involvement in ministry shows just how dedicated Brad is to helping people, meeting the needs of a variety of individuals and circumstances. He currently serves on the stockholder advisory committee for FCS Financial and, when he's not working, enjoys hunting, fishing, habitat management, and baseball. Brad lives in Trenton, MO, with his wife Courtney and daughter Kennison.
View all current listings for this agent
Properties Recently Sold by Brad
Premium Build Site with Income

Acreage:

40

County:

Mercer

State:

MO

Income Producing Hunting Tract

Acreage:

40

County:

Linn

State:

MO

Prime Location to Build, Hunt, and Play

Acreage:

76.94

County:

Grundy

State:

MO
View All Sold Properties