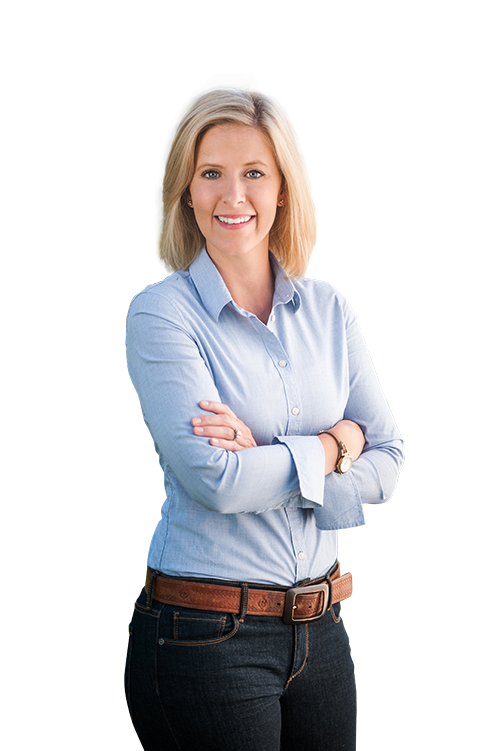 Brenda Doudican
Serving Kansas
Once you know Brenda Doudican's story, it is perfectly clear how and why she became a land agent with Midwest Land Group. Brenda was born in Lyon County, Kansas and grew up a self-professed country girl from a farm family. She spent much of her childhood outdoors where her appreciation of land began. After high school, Brenda stayed close to home, studying marketing and business management at Emporia State University, and she married a man whose family also goes back several generations in Lyon County. She's an avid hunter who prefers bow hunting, and she can be found hunting whitetails or turkey depending on the time of year.
Brenda knows Kansas land like only a native with deep roots can, and she loves helping people to find their special piece of farming or hunting ground. "I worked in sales after college. When I decided to pursue real estate, I knew that I belonged in land sales," Brenda explains, "My first year as an agent, I not only became a licensed auctioneer, but also earned my accreditation as a land consultant." That same year the Emporia Board of REALTORS announced she was the 2nd ranked agent in the area, and she earned the Sunflower Board's 2014 Rising Star award. Brenda went on to become the Board's 2015 top land sales agent. Brenda has earned other numerous regional and state accolades over the course of her career, including: Top Land Sales Agent in the Sunflower Region each year since 2015; Top Overall Sales Agent in Kansas 2017, 2018, 2019, 2020, 2021, and 2022; Sunflower Association of Realtors - Master Club Bronze Award for Lifetime Sales Volume in 2019; Sunflower Association of Realtors - Andy Anderson Silver Award for Lifetime Sales Volume in 2020; Gold Sales Achievement Award in 2021; and Platinum Sales Achievement Award in 2022.
She is an official Deer Steward for the Quality Deer Management Association (QDMA) so you can count on Brenda to see a property's true potential. She knows her stuff when it comes to providing a habitat for deer and better prepping land to become a legacy for future generations. Brenda says, "You can focus on a property's habitat and opportunities and make big changes in just a few years." She'd had her eye on Midwest Land Group for a long time. She wanted to join a team where she could focus solely on land, put her knowledge of land stewardship to better use and continue growing professionally.
"I knew it was time to come to Midwest Land Group because I enjoy working with sellers and buyers as passionate about land as I am," Brenda explains. "There may not be many female land specialists out there, but I grew up and have been around land all of my life. It's my experience, education, family history and gift for connecting the right buyer with the right land that has resulted in so many satisfied clients. I pride myself on facilitating a transaction from start to finish as seamlessly as possible." When you want an agent with a good eye for spotting land with lots of potential for farming, hunting or both, give Brenda a call to help you find the perfect property.
View all current listings for this agent
Properties Recently Sold by Brenda
Prime Grazing Quarter Section on the Marion/Chase County Line

Acreage:

160

County:

Marion

State:

KS

Extraordinary Recreation Retreat with Waterfowl, Whitetail and Turkey Galore

Acreage:

160

County:

Douglas

State:

KS

Well-Diversified Hunting Farm on Log Chain Creek

Acreage:

159

County:

Lyon

State:

KS
View All Sold Properties