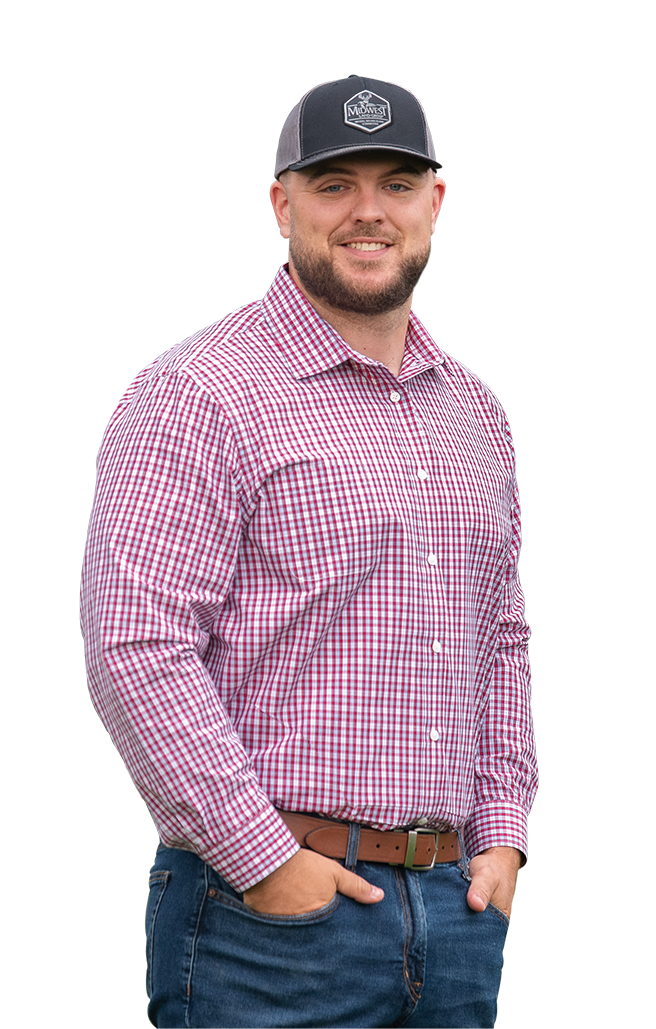 Aaron Blount
Serving Kansas and Missouri
Introducing Aaron Blount of Midwest Land Group, your dedicated expert for Eastern Kansas and Western Missouri. Born in Texas and a proud alumnus of Lakeview Centennial High School in Garland, Aaron's journey led him to Emporia State on a football scholarship. But it was the allure of Kansas' majestic Whitetails and Midwest warmth that convinced him to lay roots post-graduation.
Now residing in Osawatomie with his wife, Jade, and son, Bowen, the Blounts are passionate about the outdoors. Whether they're hunting whitetail, mule deer, turkey, or fishing, their activities testify to their deep connection to the land.
In addition to his expertise in land sales, Aaron's drive is genuine. His mission is to work with those who share his respect for the land, be it hunters or farmers. His eight-year tenure as a Police Officer honed his integrity and dedication, making him a trusted partner in land transactions. His hands-on experience, from understanding animal behavior in relation to topography to trail camera placements, sets him apart.
Active in his Lenexa church community, Aaron's previous law enforcement roles saw him rise to the rank of Sergeant, earning accolades including a 2017 Valor Award from the Kansas Chiefs of Police Association.
What sets Aaron apart? His genuine passion, unwavering integrity, and commitment to his clients. It's not just business for Aaron; it's about connecting dreams with reality. His profound knowledge and sincere approach make him the ideal choice for anyone navigating land sales in Kansas and Missouri.
Connect with Aaron at (913) 256-5905 or ablount@midwestlandgroup.com for an unmatched land-buying or selling experience.
View all current listings for this agent