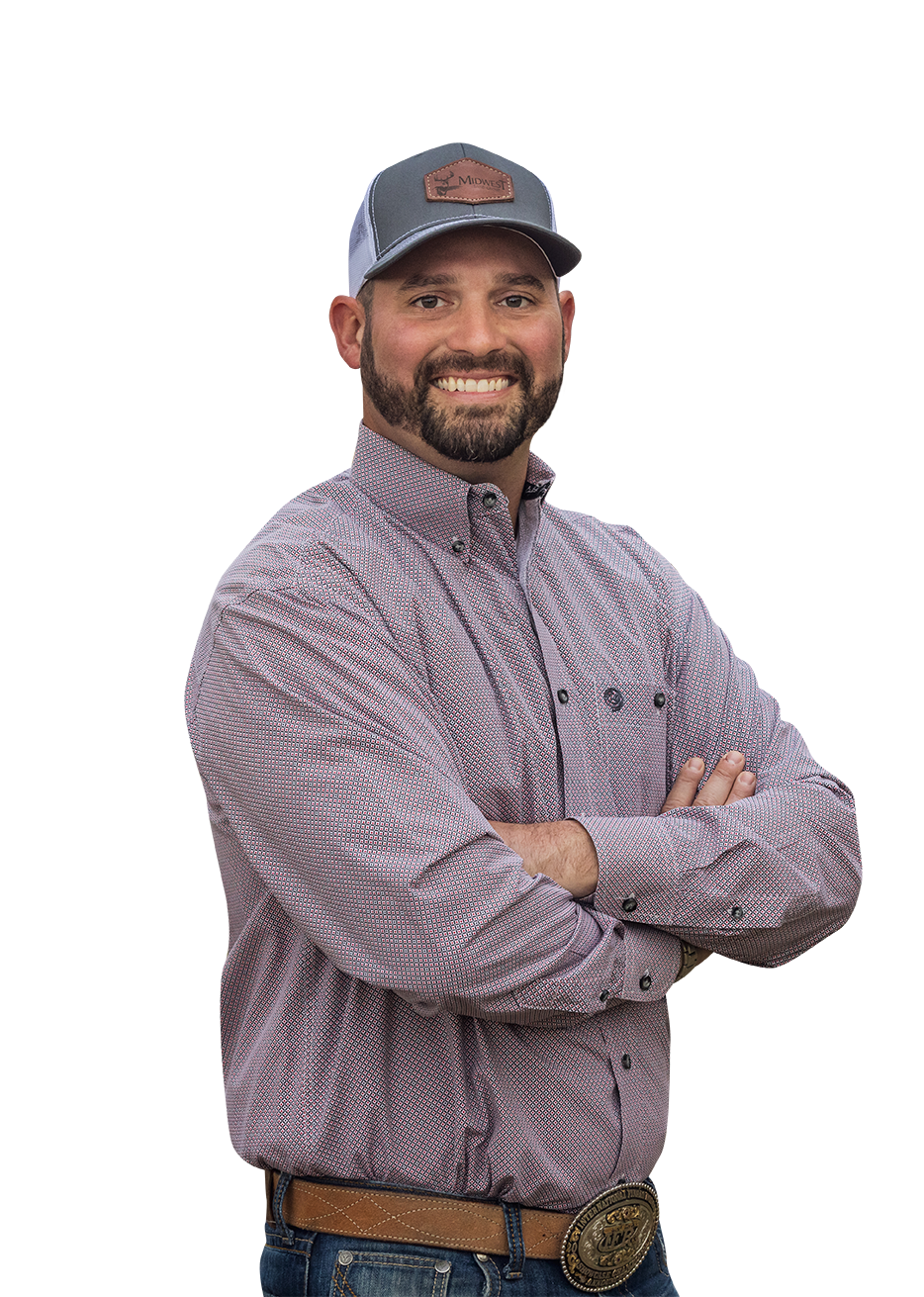 Trey Windhorst
Serving Southeast Missouri
Looking for a little excitement to go with your real estate adventure? Trey Windhorst knows how to combine fun with professionalism.  An outgoing land agent driven to get results, he keeps his clients both informed and entertained. A professional rodeo announcer, Trey has performed in front of thousands of people in different venues all around, calling the action, sharing the fine details, and serving as the voice of the show. He's a member of the Professional Rodeo Cowboys Association (PRCA) and received Announcer of the Year from the Midwest Cowboys Rodeo Company three years in a row.
Born and raised in Louisville, Kentucky, Trey graduated from Male High School, and went on to obtain a Bachelor's degree in animal science with an emphasis in bovine from Murray State University, about three-and-a-half-hours from Louisville. He's been around agriculture for nearly 20 years, raises cattle, is an avid waterfowler, and has been managing and hunting deer on his farm for years. All that to say, Trey knows land. He has a true passion for the outdoors, and he's ready to put that knowledge to work for you. 
When he's not working, you can find Trey in the outdoors. He currently lives in Poplar Bluff with his wife Amber, daughters Ollivia and Piper, and son Ollie. If you're in the market to buy or sell land in southeast Missouri, be sure to give Trey a call, and be prepared for a little excitement.
View all current listings for this agent