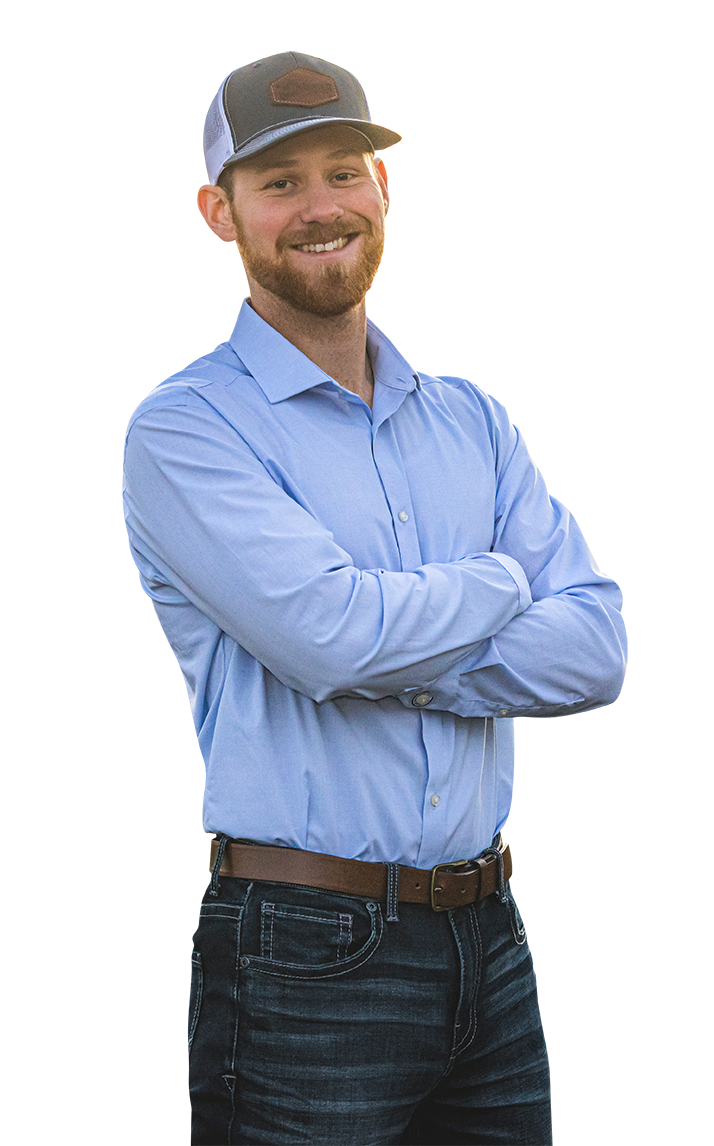 Nate Krick
Serving Northeast Kansas and Central and Eastern Nebraska
Nate Krick's passion for land runs deep. An avid bowhunter, he manages his family farm in Kansas for wildlife, practicing timber stand improvement (TSI) to improve the sunlight by selectively removing unwanted trees, and doing prescribed fire to reset the ground and allow native plants room to grow. He holds a great appreciation for land and strives to take care of it for future generations to enjoy. 
Born in Dayton, Ohio, Nate was raised in Lincoln, Nebraska, where he attended Nebraska Wesleyan University to study psychology. Together with his twin brother, Nate founded an outdoor media company, Identical Draw, to offer high-quality film production and storytelling. Additionally, the duo developed the website newhunter.org for new hunters to be paired up with a mentor. This ongoing love of land, hunting, and wildlife management led Nate to become a land agent. After purchasing a property through Midwest Land Group, he was hooked. Today, Nate holds a unique ability to be able connect with people on their level while communicating a deep knowledge of the land. He loves creating relationships with his clients and working together to obtain a goal. 
When he's not working, you can find him hunting, running, fishing, playing guitar, or spending time with family. Nate's a member and supporter of the Mule Deer Foundation, National Wild Turkey Federation, and National Deer Association. He attends St. Peter's Church and lives in Lincoln, NE, with his wife Makayla and daughter ReyAnna.
View all current listings for this agent