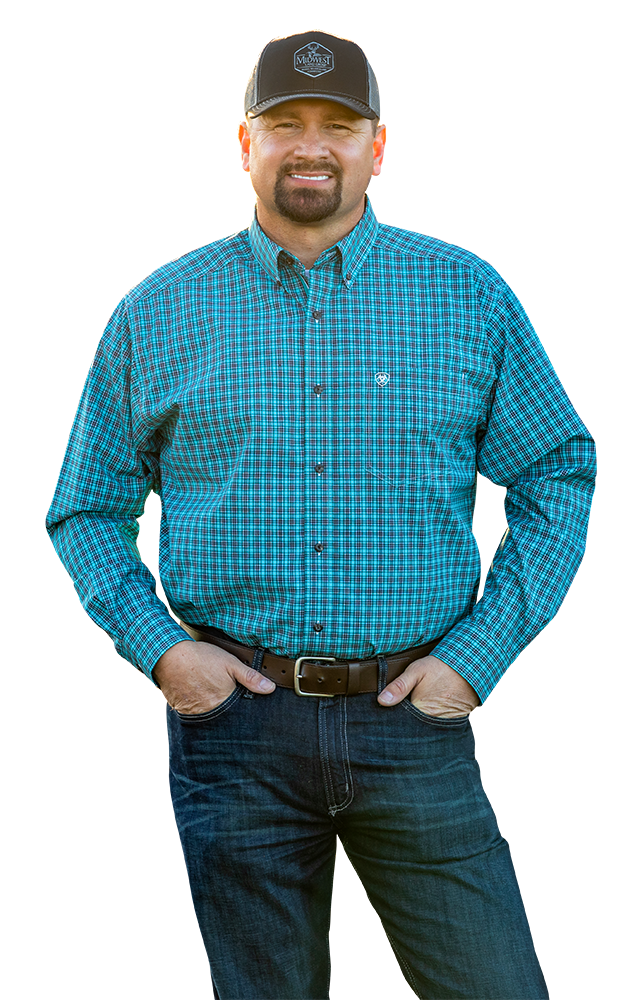 Kevin Riley
Serving Missouri and Illinois
When it comes to the outdoors, Kevin Riley has a love and passion for it like no other. For more than 25 years, he's had the benefit of being on many different farms, giving him the understanding that no two farms are alike. Kevin takes the time to really discover all the aspects of a particular piece of land, as well as its surrounding areas, to truly understand how it will affect wildlife movement, and how best to develop a successful hunt and harvest plan.

Born in St. Louis County, Missouri, Kevin graduated from St. Dominic High School in O'Fallon, Missouri, and St. Charles Community College with an associate's degree in General Studies. He has a background in industrial sales, through which he was able to hone his customer service and negotiations skills, key attributes for any successful land agent. Kevin enjoys whitetail and turkey hunting, as well as spending time with his wife, Melissa, and two sons, Caleb and Kristian.

At Midwest Land Group, Kevin takes his job and responsibilities to heart. He understands how important life and life's challenges can be. Rest assured, he's here to make each transaction easy and as uncomplicated as possible. As your representative, Kevin's goal is to earn your trust. If you're in the market to sell or buy, be sure to give Kevin a call.
View all current listings for this agent
Properties Recently Sold by Kevin
Acreage:

3

County:

Saint Charles

State:

MO

Beautiful Future Homesite Nestled Just Inside Lincoln County, Missouri

Acreage:

43.39

County:

Lincoln

State:

MO

40 +/- Acres with 2.5 Acre Ridgetop Food Plot for Awesome Hunting

Acreage:

40

County:

Montgomery

State:

MO
View All Sold Properties