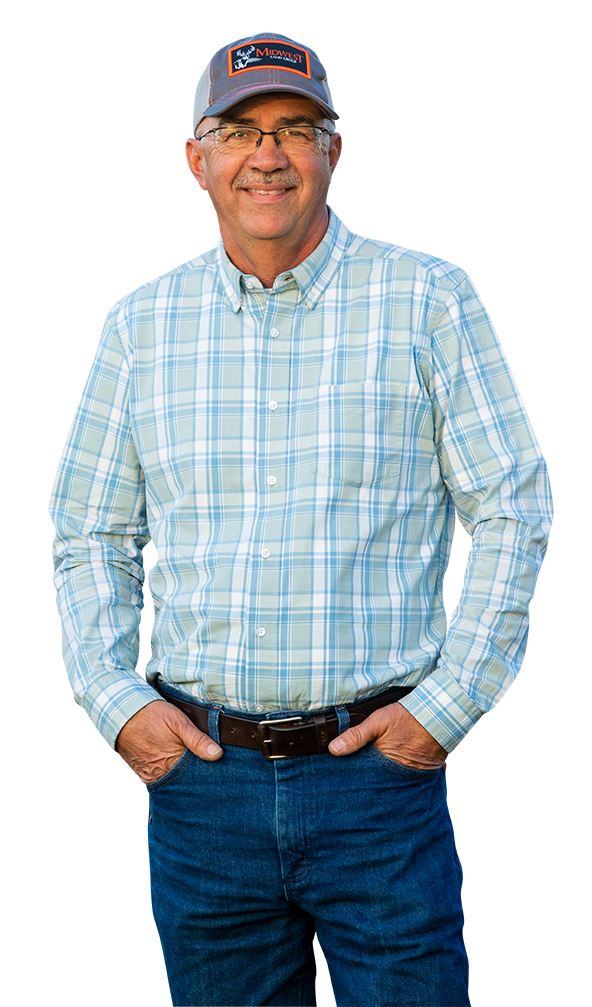 Jim Shaeffer
Serving South Dakota, Nebraska, and Minnesota
Although Jim Shaeffer has had many professional successes, he has always been a conservationist first. When Jim was three years old, his family moved from Alaska to South Dakota. When Jim was eight, his father put him on a tractor and set him to working the land. His father and grandfather spent countless hours teaching him to love everything about nature and land, including how to hunt, fish, and use natural resources wisely. Jim has re-established over 4,000 acres of natural prairie for dozens of people in his region. He currently manages over 600 acres of some of the best deer, pheasant, turkey, and waterfowl habitat in eastern South Dakota.

His passion for conservation and managing land led Jim to Midwest Land Group after 27 years in the computer security industry. Jim is thrilled that his days now consist of walking land to evaluate property potential and sharing his knowledge of national, state, and conservation-funded programs that can help landowners pay for habitat improvements. He enjoys seeing the farming and conservation legacies that clients have created and hearing about their plans for the future.

"Thanks to the mentoring provided by my family, I enjoy improving habitat for wildlife and love working the land. As an agent for Midwest Land Group, I have the opportunity to help other people enjoy the rewards of land ownership and stewardship. I'm here to help them get the most out of their land."

Jim and his wife, Vonda, have five children and eight grandchildren and are active members of Crosswalk Community Church. Jim has held state-level positions with the Quality Deer Management Association and the National Wild Turkey Federation. He's also been involved with Pheasants Forever, Ducks Unlimited, Delta Waterfowl, Rocky Mountain Elk Foundation, Safari Club International, and the National Rifle Association.
View all current listings for this agent
Properties Recently Sold by Jim
Tillable and Pasture with a Great Location for a Building Site

Acreage:

75

County:

Lake

State:

SD

Rare Tillable Quarter Section with Great Soil Productivity

Acreage:

160

County:

Hamlin

State:

SD

Great Homestead, Cropland or Hunting Paradise Opportunity

Acreage:

239

County:

Miner

State:

SD
View All Sold Properties