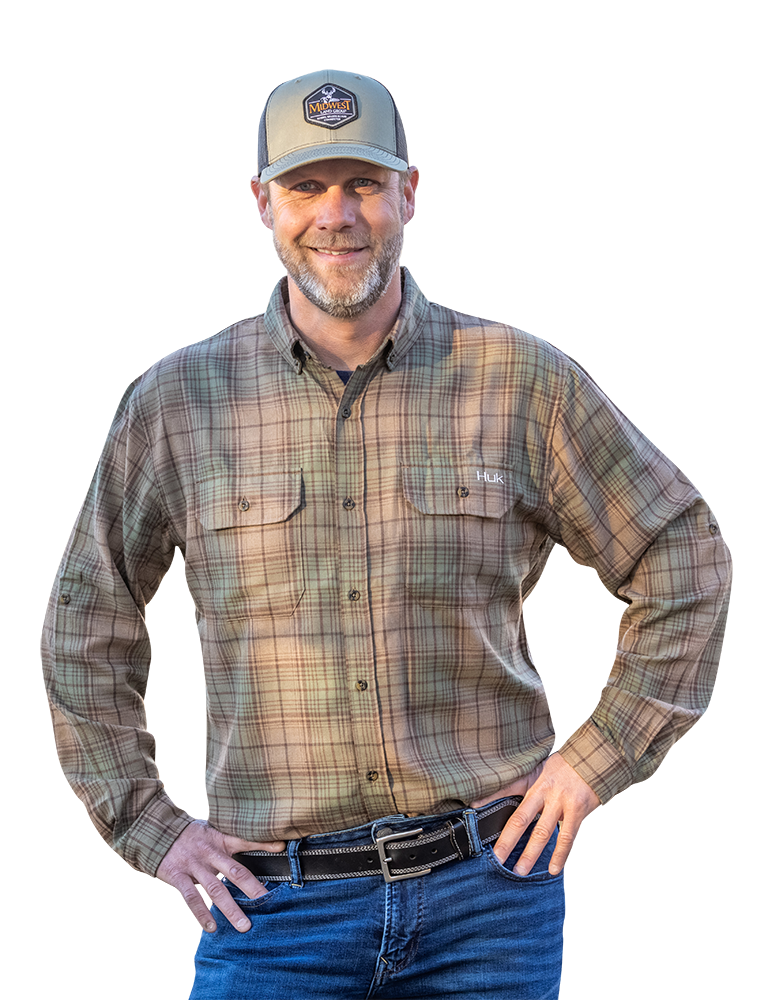 Jason DeSplinter
Serving Illinois
Jason DeSplinter isn't afraid to talk to anyone, but that's just part of what makes him such a good land agent. Prior to coming to Midwest Land Group, Jason had years of experience selling tillable and recreational ground. His ag knowledge extends well beyond the land itself, having also served as a technical support specialist with John Deere Harvester Works. He enjoys working in real estate because it allows him to interact with people and, of course, the outdoors. Born in Annawan, IL, Jason has been hunting whitetails since he was 10 years old. He graduated from Annawan High School and Black Hawk College in Kewanee, IL, with an Associate's degree in Business.

Jason has a diverse background, and that experience has made him well-versed in farm programs through the FSA and NRCS. He's assisted many clients with Beginning Farmer/Rancher loans and CRP applications/compliance. He's so dedicated to each client's goals that he doesn't rest when it comes to helping them buy or sell land.

A member of the Henry County Farm Bureau, coach for youth football, and member of the Annawan Booster Club, Jason enjoys hunting, fishing, and farming in his spare time. He lives outside Annawan with his wife, Kelli, son Wyatt, and daughter Shelby. If you're in the market to buy or sell land, look no further than Jason DeSplinter. He'll ensure no stone is left unturned.
View all current listings for this agent
Properties Recently Sold by Jason
Hunting and Fishing with an Off-Grid Cabin

Acreage:

55

County:

Woodford

State:

IL

High Percent Tillable just Outside Geneseo

Acreage:

151

County:

Henry

State:

IL

Great Hunting and Fishing with a Park Like Feel

Acreage:

40

County:

Marshall

State:

IL
View All Sold Properties