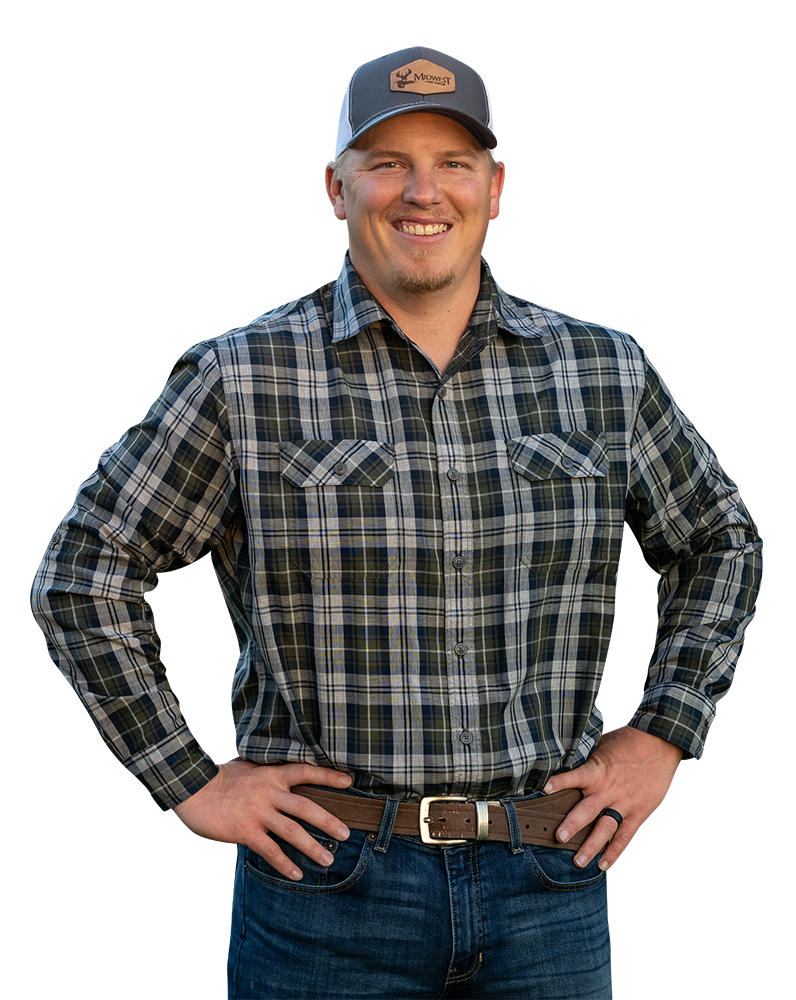 Ethan Olson
Serving Western Missouri
When it comes to rural property, Ethan Olson possesses a great lay of the land. Whether walking the property itself or looking at satellite imagery and topography maps, this dedicated land agent is able to pinpoint what makes each property special. An avid outdoorsman his whole life, Ethan knows how to easily spot and understand how wildlife uses each specific property. He's been around cattle, row crops, and wetlands throughout his life, giving him great perspective of what a property could be used for and how to utilize it to its full extent.

Born in Kansas City, Missouri, Ethan graduated from Kearney High School. He obtained a Bachelor's degree in Elementary Education from the University of Central Missouri and a Master's Degree in Elementary Administration from William Woods University. He taught second grade for seven years, coaching high school golf and high school wrestling during that time. At Midwest Land Group, Ethan is able to combine his love for the outdoors and interacting with people to help clients achieve their land ownership goals. Buyers and sellers alike choose Ethan because he goes the extra mile. A hard worker, he'll do everything possible to achieve a client's goals.

When he's not working, you can find Ethan either hunting, fishing, farming with his in-laws, playing golf or softball, or spending time with his wife, Allison, and their two sons, Tucker and Cameron.
View all current listings for this agent
Properties Recently Sold by Ethan
Secluded Acreage in St. Clair County

Acreage:

40

County:

Saint Clair

State:

MO

Deer, Duck, and Turkey Near Martha Perry Wildlife Area

Acreage:

80

County:

Johnson

State:

MO

Productive 80 Acres in Benton County

Acreage:

80

County:

Benton

State:

MO
View All Sold Properties