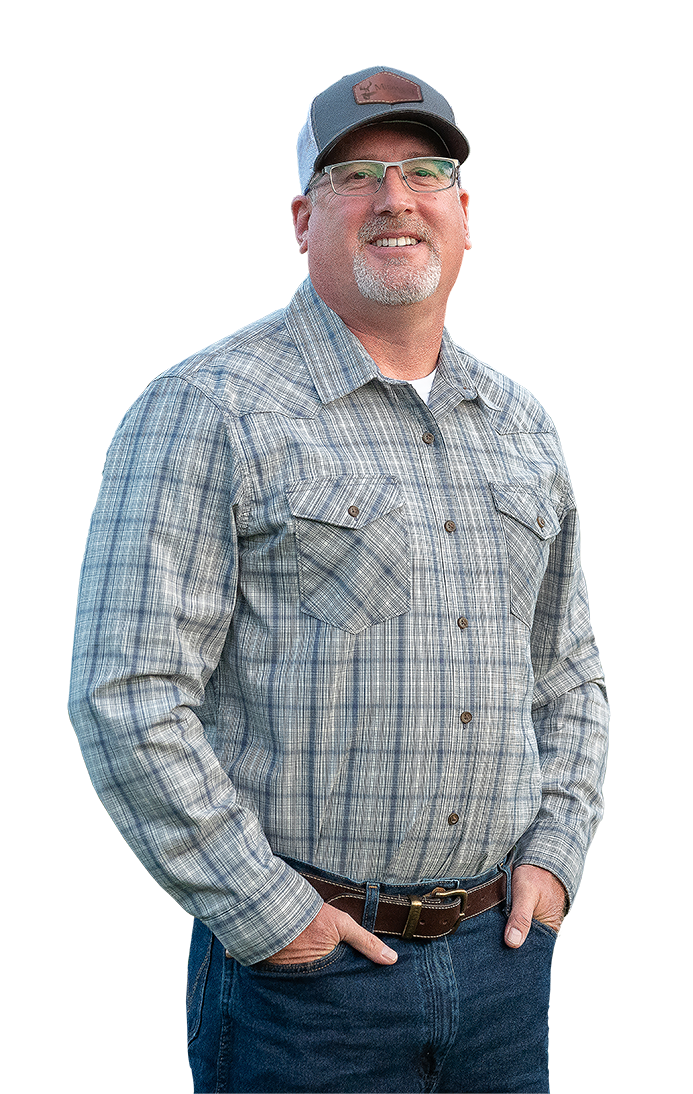 Eric Myers
Serving West Central Illinois
Eric Myers is not just a land agent; he is a lifelong enthusiast of the heartland's beauty and opportunities. From the backroads of Knox County, where he was born, to the picturesque Golden, IL, where he resides with his beloved family, Eric's journey has been interwoven with the land.
Eric's intimate connection to the Illinois terrain is not limited to his academic achievements in History and Political Science from Illinois College. Having served honorably as an Aviation Ordnance man in an F-18 Squadron during his 4-year stint with the US Navy, and 24 remarkable years in Conservation Law enforcement, Eric possesses a deep understanding of land. This vast experience has endowed him with invaluable knowledge on Forestry, CRP, IRAPP, Fisheries, and other landowner beneficial programs.
But what truly sets Eric apart? His authentic passion for the outdoors. Whether hunting whitetails, fishing on the mighty Mississippi, or walking the family dog Athena beside his wife, Alison, his bond with nature is evident. This passion extends to the farm in Brown County that he and Alison cherish, a testament to their shared love for maintaining and enjoying rural property with family and friends.
So, why entrust your land dealings to Eric Myers? His unique blend of professional experience, personal investment in land, and unparalleled knowledge of Central Illinois ensures that you're not just getting a land agent. You're gaining a partner who understands the value of land, not just as a financial asset, but as an invaluable heritage to be passed on.
View all current listings for this agent