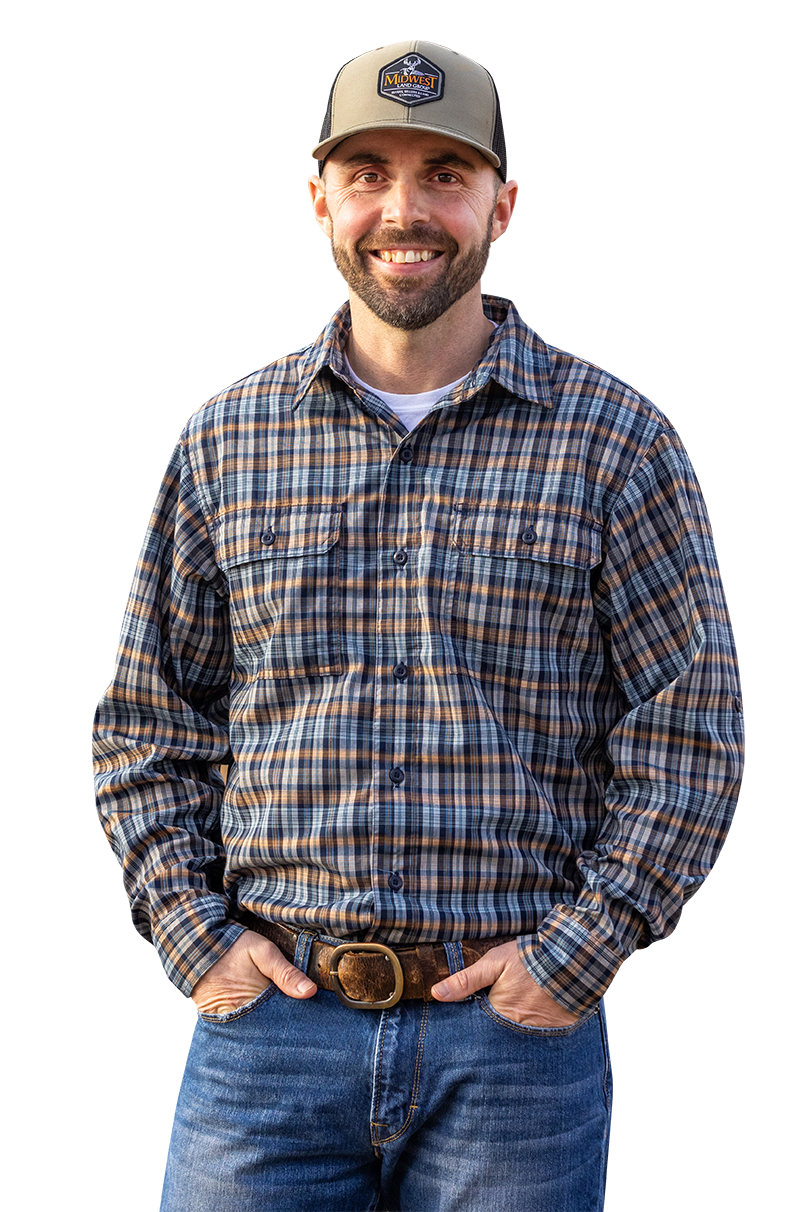 Chad Miller
Serving West Central Missouri
There's something different about a U.S. Army Ranger. From work ethic and team values to adaptability, resourcefulness, and readiness, very few meet the standards necessary to qualify as a Ranger. That's what makes Midwest Land Group agent Chad Miller stand out. With a love for his country, the outdoors, and a passion to serve others, Chad's values and training are what set him apart from the rest.
Born and raised in Richmond, Missouri, Chad graduated from Richmond High School and enlisted in the U.S. Army, ultimately joining an elite group of patriots as a U.S. Army Ranger. He spent seven years in Special Operations and was deployed four times to Afghanistan. As a Midwest Land Group Agent, Chad's military background provides him with the training and essential skills, morals, confidence, and motivation to move further, faster, and fight harder for clients. 
Chad loves working with people and knows first-hand what it means to go above and beyond the call of duty. An avid deer and turkey hunter for upwards of 25 years, Chad's knowledge of wildlife and habitat in the Midwest are strong. He puts his knowledge, training, and experience serving our nation to work every day to help buyers and sellers find the perfect property to fit their needs. Chad lives in Richmond with his wife Cassandra and dog Terrance.
View all current listings for this agent
Properties Recently Sold by Chad
Northern Missouri Recreational Property with Cabin and Lake

Acreage:

80

County:

Sullivan

State:

MO

Build Site Near 36 Highway

Acreage:

5

County:

Caldwell

State:

MO

Build Site with Easy Access to I-35

Acreage:

23

County:

Harrison

State:

MO