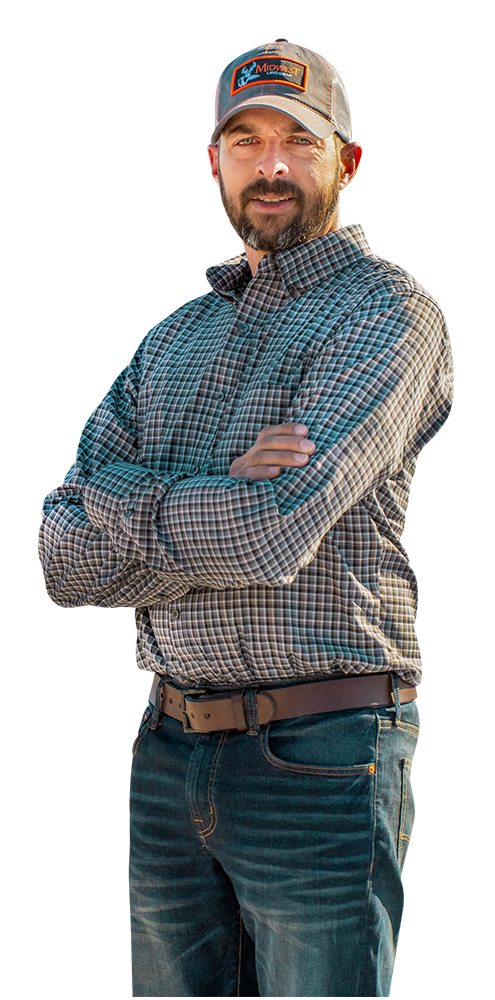 Brad Fallert
Serving Missouri and Illinois
Brad Fallert's passion is land. He loves walking it, showing it, and bringing buyers and sellers together on it. After some poor real estate experiences in the past, Brad was motivated to change the way deals are done. So, he sought out his real estate license to ensure fairness and good experiences for all moving forward.

Brad was born in Bloomsdale, Missouri, and went to St. Genevieve High School. Prior to becoming a land agent, he built GPS files for construction sites for 17 years. Brad has 30+ years of hunting experience, most of which has taken place on farms across six different counties in Northeastern Missouri. With his skills and background of building habitat and creating meccas for whitetail deer, Brad knows exactly what to look for and what it takes to make the farm of your dreams produce year after year. He is prompt, responsive, and communicative, even once the deal is complete. "There's no better feeling than walking away from the closing table with two happy clients and two friends for a lifetime!"

Brad lives on the family farm in Shelbyville, MO, where his wife, Valerie, grew up. Together, they have three sons, Austin, Cade and Cort, and enjoy raising them next to the fertile crop fields and livestock of the Midwest. In addition to hunting and living the farm life, Brad enjoys playing golf and pool when not coaching his sons' baseball teams.
View all current listings for this agent
Properties Recently Sold by Brad
Incredible Recreational Tract Near Mark Twain Lake

Acreage:

60

County:

Monroe

State:

MO

Great Hunting with Marketable Timber Near Kirksville, Missouri

Acreage:

19

County:

Adair

State:

MO

Home with Incredible Views on 40 Acres

Acreage:

40

County:

Adair

State:

MO
View All Sold Properties