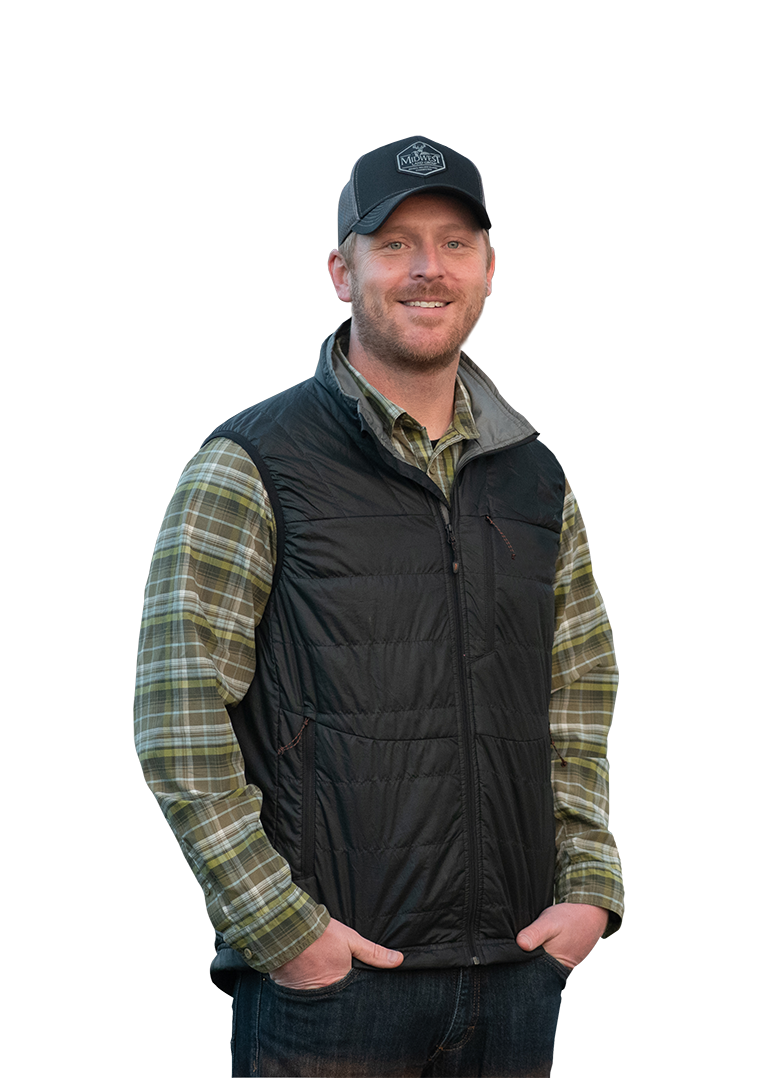 Brock Boldt
Serving West Central Wisconsin
Brock Boldt is a personable and engaging real estate agent with a deep passion for land and all it has to offer. His enthusiasm for helping clients buy their dream property or sell their existing acreage is evident in the pride he takes in his work. Brock's unique ability to analyze and optimize hunting land sets him apart, and one of the many attributes which makes him a valuable asset to clients.
When he's not working, Brock immerses himself in outdoor activities such as whitetail hunting, shed antler hunting, planting food plots, turkey hunting, and musky fishing, to name a few.
Born in Hudson, Wisconsin, on the St. Croix River, Brock attended and graduated from Baldwin Woodville High School. Before entering the land sales industry, he owned and operated a pest control company for over 10 years, serving the local community. Brock now resides in Hammond, WI, in the heart of St. Croix County, and cherishes spending time with his family, including wife Kaylee, daughter Violet, and son Cooper.
If you're in the market to buy or sell land in West-Central Wisconsin, trust Brock Boldt to guide you through the process with expertise and professionalism. Give him a call today.
View all current listings for this agent